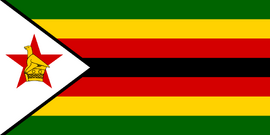 Networks Edit
The Republic of Zimbabwe has three mobile providers:
Econet Wireless
NetOne Cellular
Telecel
2G/GSM is on 900 MHz, 3G/HSDPA is on 2100 MHz. 4G/ LTE started on 1800 MHz by Econet and NetOne. They had just 146 4G base stations in service at the end of 2015, but this had risen to 647 a year later. Econet claimed 497 of these while state-owned NetOne had 150. The country was home to only 205,000 LTE users at end-September 2016, with Econet claiming the vast majority and NetOne serving only very few 4G customers. Smallest player Telecel has yet to launch a 4G network.
Econet is the biggest provider with the largest coverage, but also the most expensive. State-owned provider NetOne is the more popular for data, as it's cheaper. In 2016 the government of Zimbabwe has completed the acquisition of a 60% stake in the country's third largest mobile operator, Telecel. To enhance further competition the first MVNO licenses are about to be released in 2017.
Internet access is expensive in Zimbabwe. The cost of establishing a consistent connection is still beyond the economic reach of most people. With over 98% of internet connections in Zimbabwe made via mobile devices, mobile internet packages show of how big an expense it really is. In the second quarter of 2016 the cheapest 1 GB data bundle in Zimbabwe cost US$ 30 for 1 month's access. This was the third highest in Africa and sums up to 20% of the average monthly wage of a Zimbabwean. As a landlocked country, Zimbabwe is faced with additional costs that come with obtaining access to submarine cables through third party countries that have these cable landing stations.
Availability Edit
SIM cards are sold all over for $0.50 to $3 depending on where you buy it. It's recommended to buy them in the branded stores in town or outlets of the providers at the airport where you need to show an ID for registration. They can activate it there, while buying it from street vendors is much more time consuming to register.
Econet Wireless Zimbabwe Edit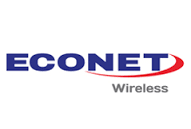 Econet is the leading provider in Zimbabwe with more than half of all mobile customers. It's in contrast to its two rivals privatly owned and has the best coverage at the highest prices in the country. This is added by some hundred public WiFi locations. Note that national parks are often not covered.
Availability
Their prepaid SIM card plan is called Buddie. Available in their shops (map) and at the airport for around $3 with some credits.
Top-ups are available from US$ 1 to 50 giving 120 days of validity, widely available from street vendors. *121*recharge pin#. 
Default rate $0.15 per MB
Data bundles: https://www.econet.co.zw/promotions/2016/11/22/data-portfolio-terms-conditions/
Activation *140# and follow instructions. To check data balance enter *140#.
More info
NetOne Cellular Edit
NetOne is the second provider in Zimbabwe by users as they started even before Econet. The state-owned company is co-managed with TelOne, the national landline operator, and caters to about 1/3 of the nationa subscribers. It's seen as the cheaper alternative, but with lower coverage, less 4G and relability (coverage map). Because of government pressure to lower prices for internet access, it has significantly cut prices in 2017 for data.
SIM cards starting at $0.50 sold in shops.
Facebook data rates, out of bundle 7ct per MB
Telecel is the smallest operator in Zimbabwe. In 2016 it was bought by the government from Vimpelcom, now Veon, as it was threatened to be shut down. It has no 4G/LTE yet and a much more smaller coverage. It's user numbers declined to 13% in 2016 and it's future isn't finally decided yet. Therefore it can't be recommended for travelling at the moment.
SIM cards are sold for $ 0.50 or more.
APN: internet
Website: http://www.telecel.co.zw
Ad blocker interference detected!
Wikia is a free-to-use site that makes money from advertising. We have a modified experience for viewers using ad blockers

Wikia is not accessible if you've made further modifications. Remove the custom ad blocker rule(s) and the page will load as expected.