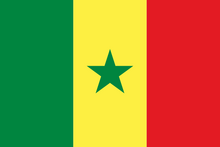 In Senegal three networks are operating:
Orange (by Sonatel)
Tigo (by Sentel GSM)
Expresso
Orange is the biggest provider with more than 1/2 of the users. Tigo and Expresso fight for the 2nd position with 21-23%. 99% of all users in Senegal are on a prepaid plan.
In 2017 three MVNOs have been licensed in Senegal and are expected to be launched soon: You Mobile on Orange network, Sirius on Tigo and Origines on Expresso.
Frequencies Edit
2G/GSM is mostly on 900 MHz and some 1800 MHz, 3G/UMTS is on 2100 MHz. Licenses for 4G/LTE have been given out in 2016 on 800 and 1800 MHz to Orange, other providers are to follow. All providers are testing in Dakar, but not haven't launched comercially yet.
Coverage Edit
In 2015 Senegal's network coverage leaves much to be desired. Even in Dakar a large part of the population are still without effective coverage: The population not covered by a 3G network in Dakar is 27% for Orange, 47% for Tigo and 52% for Expresso. In Senegal's 45 administrative departments, in addition to poor 2G coverage, only Orange has a 3G network in each department, with Tigo covering just 12 and Expresso having no 3G coverage at all outside of Dakar, Saint Louis, Thies, Fatick, Kaolock, Tambacounda and Diourbe.
Regulations Edit
Since 2013 all SIM cards officially are required to be registered and you even have to give a fingerprint. Purchasing a SIM card in a store, be prepared to show an ID, but when you buy it on the street it's often not necessary. This regulation is now being strictly enforced after a slow start. All undocumented SIM cards, that's more than 5 million, have been suspended and shut off in December 2016 by the regulator.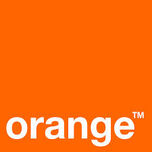 Orange in Senegal is owned by the mobile department of Sonatel. This is the old state telco which was privatized in 1997. France Télécom is their strategic partner and from 2006 on it has used their Orange brand.
They are the biggest operator with 55% of all mobile customers in 2016, best coverage and reasonable speeds. For travelling through the country, it should be your first choice. But they have higher prices than their competitors.
In 2016 Orange received licenses for 4G/LTE on 800 and 1800 MHz. The operator is obliged to begin marketing 4G within two months of the frequency assignment date and required to provide coverage of 70% in 5 years and 85-90% in 10 years. Up to now 4G/LTE isn't marketed commercially.
Availability Edit
The SIM card that they call puce is sold on the streets or in an boutique or agence Orange for 1000 F with the same credit on it. To activate, they need to link a ID number to it.
The prepaid line is marketed under the name diamono and you get a 100% bonus for your first top-up. You can top-up in all Orange Money outlets, kiosks and Sonatel stores or at the international Orange top-up site http://topup.orange.com/.
Data feature packages Edit
For data you need to purchase a package that is called Pass Internet. They are available by volume and time:
Volume-based packages:

for 1 day (= 24 hoursF

40 MB: 250 F
150 MB: 500 F

for 1 week (= 7 days)

200 MB: 1,000 F
500 MB: 2,000 F

for 1 month (= 30 days)

2 GB: 5,000 F
8 GB: 15,000 F

Time-based packages:

30 minutes within 1 day: 250 F
1 hour within 1 day: 400 F
3 hours within 7 days: 1,000 F
1 day: 1,000 F, max: 3 GB
1 week: 5,000 F, max. 5 GB
1 month: 19,000 F, max. 10 GB
All packages come with free Facebook, not debited from your data volume. To activate type #1234# or online on http://www.passorange.sn.
More info Edit

Tigo is run by Sentel GSM, a subsidiary of Millicom. It used to be the 3rd operator, but overtook Expresso in 2013/4. They now have 23% of national customers on their network. Note that their 3G+ is only available in Dakar and 6 further towns (3G coverage map). 4G/LTE is still in pilot phase (4G map).
AvailabilityEdit
Their starter pack called puce or TIGO classique costs 1000 XOF with the same credit on valid for 7 days. It's available on the streets and at their agencies (list) and outlets. For activation, your passport number needs to be registered. So better go to an agency.
You can recharge at many outposts by e-load or vouchers of 250, 500, 1000, 2000, 5000 or 10000 XOF.
Data feature packsEdit
For data you need to add packages, that are called Forfaits internet:
Valid for
Data Volume
Price
1 day =

24 hours

10 MB
100 XOF
50 MB
250 XOF
200 MB
500 XOF
3 GB
1,000 XOF
7 days
100 MB
500 XOF
500 MB
2,000 XOF
50 MB / day
1,000 XOF
30 days
50 MB / day
3,000 XOF
2 GB
5,000 XOF
5 GB
10,000 XOF
10 GB
19,000 XOF
1 night
unlimited
750 XOF
Night package validity is from midnight to 8am. Activation for all packages is by #100# and choose the package you want.
More infoEdit
APN: web.tigo.sn /or/ web.sentel.com
Website in French: www.tigo.sn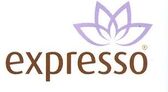 Expresso is owned by Sudatel, started in 2007 and was passed over by Tigo in 2013 as 2nd provider. They now care for 22% of all subscribers. Like Tigo, their network is not as good as Orange's. 3G can only be found in Dakar and a few other towns (3G coverage map, 2G coverage map). Its service has proven to be not so reliable.
AvailabilityEdit
Expresso SIM card costs 2000 XOF and comes with the same credit in Expresso shops (list) and agencies. Mini-SIM (2FF) and micro-SIM (3FF) are available.
Data feature packsEdit
For data you need to add packages which are called forfaits:
Validity
Data Volume
Price

Activation

1 day
20 MB
100 XOF
*19*100#
100 MB
200 XOF
*19*200#
10 days
300 XOF
*19*300#
500 MB
500 XOF
*19*500#
28 days
1.5 GB
1,000 XOF
*19*1000#
30 days
10 GB
19,000 XOF
*70*19000#
4 hours
unlimited
390 XOF
*1#
More infoEdit
Ad blocker interference detected!
Wikia is a free-to-use site that makes money from advertising. We have a modified experience for viewers using ad blockers

Wikia is not accessible if you've made further modifications. Remove the custom ad blocker rule(s) and the page will load as expected.