Startup costEdit
Expresso SIM cards cost 2000 XOF (aproximately $4USD) and comes with 2000 XOF of credit. As of August 12, 2010, the first month of data is free
Default data rateEdit
Normal data rate is 4 XOF / 10 kb.
Data feature packsEdit
Beginning in April 2011, Expresso started selling data packages.
Expresso Data Packages
Data Package Size
Price
Activation Code
Price / MB
1MB
200 XOF
*70*200#
200 XOF
100MB
3000 XOF
*70*3000#
30 XOF
200MB
5000 XOF
*70*5000#
25 XOF
2GB
15000 XOF
*70*15000#
7.5 XOF
Unlimited
25000 XOF
*70*25000#
N/A
It is important to track your data usage because once your package runs out you will begin paying the high default data rate of 7 XOF / 10kb. These data packages expire after 30 days, leftover data does not rollover.
AvailabilityEdit
Sim sizesEdit
mini-SIM (2FF) and micro-SIM (3FF) available.
Internet settingsEdit
APN: expresso
Username: blank
Password: blank
Default data rateEdit
Data feature packsEdit
| Valid for | Incl. Data | Price |
| --- | --- | --- |
| 1 week | unknown | 10000 CFA |
| 1 month | unknown | 25000 CFA |
AvailabilityEdit
Sim sizesEdit
Internet settingsEdit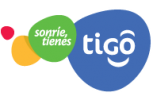 Default data rateEdit
Data feature packsEdit
TigoNet

| Valid for | Incl. Data | Price | Call to activate |
| --- | --- | --- | --- |
| 1 day | 20 MB | 250 XOF | #100*1# |
| 3 days | 100 MB | 1000 XOF | #100*3# |
| 7 days | 500 MB | 3000 XOF | #100*7# |
| 30 days | 2 GB | 10000 XOF | #100*30# |
AvailabilityEdit
Sim sizesEdit
Internet settingsEdit