The Palestine Territories in the West Bank and the Gaza Strip now have two mobile operators:
Jawwal (owned by Paltel)
Wataniya (owned by ooredoo)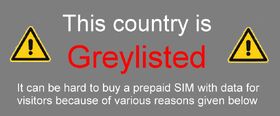 Both operators are on 2G only at 900 and 1800 MHz in speeds up to EDGE. Up to now, they have not been able to build up a 3G network because of the refusal of Israel to allocate frequencies and bandwidth. This political issue is further explained here: http://www.csmonitor.com/World/Middle-East/2013/0725/What-s-the-frequency-For-Palestinians-not-3G. This situation continues in 2015, as Israel still has ongiong "security concerns", while they have been given away free spectrum to their own 4G providers (source).
But there has been some movements on the Israeli side, that hopefully will lead to fast data for everybody: http://www.telecompaper.com/news/israel-proposes-3g-network-deal-to-palestinians--1097348. On the 19th of November 2015 Israel and the Palestine authorities finally signed a deal allowing Palestine operators to launch 3G and possibly 4G networks: http://qz.com/554746/israel-is-finally-allowing-palestine-to-have-3g/.
In 2016 there is still no 3G service by Palestinian providers, For fast data you'll still have to switch to Israeli networks which cover major parts of the Palestine Territories in 3G and probably 4G/LTE too. Normally, we don't list countries, which are on 2G only, In this very special situation, we make an exception, but we have to put Palestine in the Greylist, where you should think twice of getting a local SIM card for data.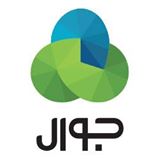 Jawwal is owned by the local Paltel Group and the leading provider in the Palestine Territories including Gaza with more than 2.5 million customers and a market share of more than 80%.
Availability Edit
Starter packs are available in their 29 stores (list). Recharges are sold in more than 10,000 sales outlets.
Their starter pack is sold in different tariff lines for 29 NIS with a credit of 1 NIS valid for 21 days after activation. For data, it doesn't make a difference on which plan you are.

Data feature packs Edit
Default rate without packs is 4.51 NIS per MB. These packs are available and are on 2G only:
| Volume | Validity | Price |
| --- | --- | --- |
| 18 MB | daily | 3 NIS |
| 50 MB | weekly | 9 NIS |
| 80 MB | monthly | 15 NIS |
| 300 MB | monthly | 29 NIS |
| 500 MB | monthly | 39 NIS |
| 1 GB | monthly | 49 NIS |
The packages are automatically renewed once their validity ends. If you do not browse the internet, the package won't be automatically renewed, unless you browse the internet again; in addition, you can't purchase the same package, whether daily, weekly or monthly the same day, month or week. Charges after finishing the package is 1 NIS / MB until the validity of the package ends.
To subscribe please call *340#, to cancel subscription, call *340# and select cancelation. To all packages add 16% VAT.
More info Edit
Wataniaya Mobile Edit

Wataniya Mobile is now run by the Kuwait-based and Qatar-owned Ooredoo Group. It started 2009 as second provider on the West Bank only. It operates in some towns on the West Bank and but not in the Gaza strip so far.
You can get their starter packs for 20 NIS with 1 NIS credit valid for 30 days at their authorized dealers (list). Their standard plan is called A'Kefak. Default and only data rate is 3.53 NIS per MB. They offer no bundles. Their new plan ShabaBE has a reduced data default rate of 1 NIS per MB.
To all prices add sales taxes of 16%.
Ad blocker interference detected!
Wikia is a free-to-use site that makes money from advertising. We have a modified experience for viewers using ad blockers

Wikia is not accessible if you've made further modifications. Remove the custom ad blocker rule(s) and the page will load as expected.