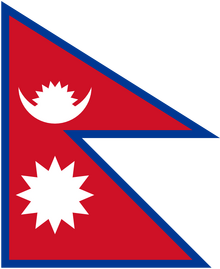 Nepal has three GSM mobile operators:
Ncell (owned by Axiata)
Nepal Telecom (state-owned)
Smart Telecom (limited coverage on 2G-only, 4G to start)
Additionally United Telecom Limited (UTL) provides limited mobility CDMA-based services which is incompatible to GSM devices and not mentioned any further.
2G is on 900 and 1800 MHz and 3G on 2100 MHz. In 2016 the government of Nepal has begun the process of converting existing wireless licences to technology neutral permits, enabling operators to use their current 900 MHz for 3G and free their 1800 MHz frequency holdings to offer 4G/LTE services. 4G/LTE has been launched by Nepal Telecom and Ncell in 2017.
Have in mind that given its mountainous territory, coverage can be very spotty and data speeds extremely slow outside the Kathmandu central valley or Pokhara.
Requirements Edit
All SIM cards are registered in Nepal at the point of purchase. So you have to go to an outlet of the operator and show your passport. They will take a photo of you and copy your passport there. You can speed up things, if you provide a passport-sized photo and a photocopy of the face side of your passport, as their equipment is often not working. Furthermore, you have to fill out a customer application form.
Note that Ncell states prices with taxes already added and for Nepal Telecom you need to add 13% taxes for the final price.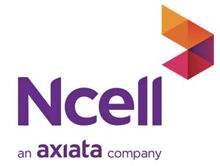 Ncell has become market leader in Nepal and was renamed 2010 from Mero Mobile. In 2015/6 it was sold from Telia to the Malaysian Axiata Group giving it a new logo. Its 2G is on 900 and 1800 Mhz and reaches 90% of population, 3G is on 2100 Mhz in about 20 of the biggest towns. Ncell Coverage Map. Ncell is the better provider in the country, but there are still many areas uncovered and don't expect high speeds.
The start of their 4G/LTE was further delayed in 2017 by taxation issues and was launched in June 2017 on 900 and 1800 MHz in the Kathmandu Valley, including the areas of Nagarkot, Banepa and Dhulikhel. The operator is also planning to extend its 4G network to a further 40 cities throughout Nepal, targeting 15% LTE population coverage by the end of 2017. In summer 2017 rhe cites of Biratnagar, Birtamode, Damak, Dharan, Bharatpur, Hetauda, Birjung, Bhairahawa, Butwal and Nepalgunj were added to the 4G/LTE network. All Ncell customers possessing a USIM card will be able access the company's LTE network.
Availability Edit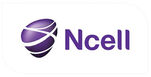 Ncell SIM cards can be bought from a number of street stores, and require a passport photocopy (which the vendor will make) and a passport photo (which you bring). Some stores also take two thumbprints on the application form: Ncell Store Locators.
Recharges Edit
The price for starter pack is Rs. 99 with Rs. 50 of credit and 60 domestic texts, 40 domestic minutes and 20 MB of data. You can purchase top-up scratch cards from Rs.10. For top-ups over Rs. 100, you get 5-12% bonus on top. They have two tariff lines for prepaid called Sajilo and Ramro, which don't make a difference for data.
To top-up by scratch card, type *102*<voucher code>#. For balance check enter *101#. Also strangely the recharge cards sold in shops (in amount of Rs. 50, 100, 200, 500) don't give you the full amount, again due to some tax reasons, so you actually get something like Rs. 49.02 credit for the Rs. 50 recharge card.
Data feature packages Edit
Default tariff is Rs. 3.39 per MB depending on base plan, so better get a pack. All packages include unlimited zero-rated Wikipedia and Twitter not debited from your allowance and are valid for 30 days:
Price
All day data

(anytime)

Day-time pack

(5am-5pm)

Night-time pack

(11pm-5am)

Rs. 9
20 MB
40 MB
80 MB
Rs. 20
50 MB
100 MB
200 MB
Rs. 100
300 MB
600 MB
1200 MB
Rs. 150
500 MB
1000 MB
2000 MB
Rs. 250
1000 MB
2000 MB
4000 MB
All taxes are included. For activation dial *123# and select to appropriate option. Once the volume in your data pack is over, the standard charge will apply unless you buy a new pack. To know the remaining data balance, dial *901#. Overuse rate is Rs. 1 per MB as long as a package is valid.
Alternatively, Ncell offers these "unlimited" data packages, which will be throttled, when you have used up all included data:
1 GB for 30 days: Rs. 789.87
5 GB for 30 days: Rs. 2258.87
10 GB for 30 days: Rs. 3388.87
All rates are including taxes now. Activation is by *17123#. After using up data, speed will be throttled to 32 kbps or you can buy a new package anytime.
Data-only SIM Edit
Ncell sells a data-only SIM in connection with a USB dongle called Ncell Connect. It's unclear, if you can get the SIM without the modem. The dongle is sold at Rs. 2699 (+13% taxes) with 500 MB data included. Default data is at Rs. 2.26 per MB (tax incl.) and following monthly packs are offered:
500 MB: Rs. 450.87 - activation: text '500 MB' to 9009
1 GB: Rs. 789.87 - activation: text '1 GB' to 9009
5 GB: Rs. 2258.87 - activation: text '5 GB' to 9009
Taxes are included. To check data balance of your package, text 'status' to 9009.
Axiata roaming offer Edit
As Ncell now belongs to the Axiata group, it offers discounted roaming on their other networks in the region: Robi in Bangladesh, Smart in Cambodia, Celcom in Malaysia and Dialog in Sri Lanka. The rate is Rs. 15 per MB data.
To activate the service, dial *17127# and follow the instruction. Roaming service must be activated prior to leaving Nepal. Standard roaming charges will be applicable, if you are connected to other networks while roaming.
More Info Edit
Nepal Telecom (NTC)Edit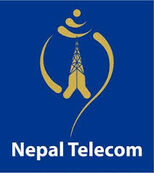 Nepal Telecom (NTC) is the state owned, national provider in Nepal. It has a monopoly on landlines and broadband, but competes with Ncell for mobile customers. NTC uses 900 Mhz for 2G and 2100 Mhz for 3G. Simultanously, it runs a CDMA network too. GSM-coverage is worse than Ncell and 3G is only available in in parts of Kathmandu and Pokhara so far: 3G Coverage List.
4G/LTE has started as first provider in Nepal in 2017 on 1800 MHz in the Kathmandu Valley and Pokhara only opened for prepaid in February 2017. NTC signed 40,000 LTE users in two weeks alone. Note that Apple's iPhone 6 and iPhone 7 devices are currently not compatible with NT's 1800 MHz LTE network. The telco says it's working with the manufacturer to remedy this.
Availability Edit
Their prepaid card is called "Namaste" (Welcome). It is available in their stores and sales outlets for Rs. 90. It contains a welcome letter with SIM serial number, mobile phone number, PIN/PUK numbers and security cod, an User's Guide and the SIM card with Rs. 50 airtime.
For their 4G/LTE service you need a new 4G/LTE compatible SIM that is sold in their shops in the coverage areas of the Kathmandu Valley and Pokhara.
Your Namaste account is instantly activated, when you make your first call. Either you can dial 1414 or any other number for the first call. Your first call will be diverted to Nepal Telecom Management Centre and you will hear voice prompt from our system. Along with the Namaste service information, you will be given the option of choosing the language (English or Nepali) at this time. Make choice according to your need. After the release of this call you can use the Namaste service.
Recharges Edit
Recharge cards are available in five denominations of Rs. 50, Rs. 100, Rs. 200, Rs.500 and Rs.1000 giving 60 days to 2 years validity.
Data feature packages Edit
NTC's default prepaid data rate is Rs. 1 per MB (plus 13% taxes). They have introduced these data packages for 2G, 3G, and 4G/LTE (add 13% taxes):
| Data | Time | Price | Activation |
| --- | --- | --- | --- |
| 10 MB | 2 days | Rs. 8 | DATA10MB |
| 50 MB | 10 days | Rs. 35 | DATA50MB |
| 200 MB | 30 days | Rs. 130 | DATA200MB |
| 500 MB | 30 days | Rs. 300 | DATA500MB |
| 1 GB | 30 days | Rs. 500 | DATA1GB |
| 3 GB | 60 days | Rs. 1290 | DATA3GB |
| 5 GB | 90 days | Rs. 1800 | DATA5GB |
| 10 GB | 180 days | Rs. 2800 | DATA10GB |
For activation text code to 1415. Add 13% taxes to all prices.
More info Edit
Smart Telecom Edit

Fixed-wireless operator Smart Telecom was granted a licence in 2013 allowing it to expand into the mobile market. So far it only has coverage in a few provinces (coverage map) and can't be recommended. Furthermore, it's on 2G/GSM on 1800 MHz only. In May 2017 a licence to use 4G/LTE on 1800 MHz was granted to Smart. They about to start by the end of the year in Kathmandu, Lalitpur, Bhaktapur, Pokhara, Birgunj, Bhairahawa and others. 
They sell two SIM cards at Rs. 99 in their starter called Sath Sath Smart Cell Pack containing Rs. 25 credit. The only data rate is Rs. 2 per MB going down to Rs. 1 per MB at night (10pm-6am).
Ad blocker interference detected!
Wikia is a free-to-use site that makes money from advertising. We have a modified experience for viewers using ad blockers

Wikia is not accessible if you've made further modifications. Remove the custom ad blocker rule(s) and the page will load as expected.