Monaco is a sovereign micro- and city state and a principality located on the French Rivera. France borders the state comprising 2 km2 on three sides. That's why there is no need to buy a special SIM card for Monaco as French antennas mostly cover it too.
In April 2016 the governments of France and Monaco signed a spectrum coordination agreement that will allow French mobile operators to deploy their own base stations in Monaco. French mobile customers have experienced patchy service when trying to connect to their networks when in the principality. French mobile operators expected to sign agreements with Monaco by the end of June 2016. 
In Monaco 2G is on 900 and 1800 MHz, 3G on 2100 MHz and 4G/LTE started in 2013 on 800 and 2600 MHz.
EU Roaming Edit
Monaco is not part of the EU or EEA, but part of the EU VAT area with France's VAT rate and an open border with France. Some EU/EEA providers voluntarily apply EU roaming regulations to Monaco. When roaming with an EU/EEA-issued SIM card, check with your provider or prevent your phone from roaming in Monaco on Monaco Télécom by making a manual network selection.
Monaco Télécom Edit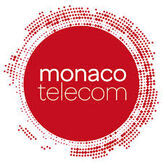 Monaco Télécom is the main telecommunication and only mobile network provider with its own antennas in the Principality of Monaco. The company was founded in 1997 following a decision by the government of Monaco to privatize the state-owned Office Monégasque des Téléphones.
For prepaid, it has a monopoly and charges amongst the highest rates in Europe. The starter set alone of their prepaid card will set you back €19.90 and gives only 100 KB of data. Reasonable data packages are absent.
Monaco Télécom has a roaming agreement with Orange in France and users of these networks can use each other's networks without surcharges. So for now, it's better to buy a French SIM card to be used in Monaco than a local one.
Like in France, having a French bank card and French bank account it's a totally different story. Then you can take advantage of competively priced forfaits (= contracts), which are available without a minimum term too, and are valid in all of France on Orange and in Monaco.
French SIM cards in Monaco Edit
French providers cover Monaco too. If you have a choice, Orange has the best coverage through its non-surcharged roaming agreement with Monaco Télécom. But SFR and Bouygues Télécom are other options too, because their antennas reach the pricipality too.
It has been a different story with Free mobile, however. Free normally has a roaming agreement with Orange for areas where it does not have its own coverage. But the roaming contract between Monaco Télécom and Orange overrode their previous agreement. This led to an effective black-out of Free in Monaco (source in French). This situation is about to change now, as the majority of Monaco Télécom was taken over by Iliad in 2015, which happens to be the parent company of Free in France.
Ad blocker interference detected!
Wikia is a free-to-use site that makes money from advertising. We have a modified experience for viewers using ad blockers

Wikia is not accessible if you've made further modifications. Remove the custom ad blocker rule(s) and the page will load as expected.