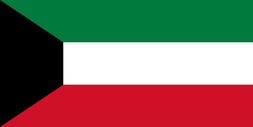 There are three operators in Kuwait:
Zain (formerly MTC)
Ooredoo (formerly Watanya)
Viva
On all operators: 2G: 900, 1800 MHz; 3G: 2100 MHz; 4G/LTE: 1800 MHz in Kuwait City.
Ooredoo and Zain have the best service and coverage. Viva is less reliable, although it is supposed to give good speeds. To find a plan that suits you, check the companies and ask your friends in Kuwait what providers they use.
Prepaid SIM cards cost about KD 5 and are a good option, if you're only in Kuwait for a short time and want to keep your current phone.
Zain in Kuwait is the Group's flagship operation, which was established in 1983 as MTC and in 1994 became the first telecom operator to launch commercial GSM services in the region and now offers 4G/LTE.
Availability Edit
Their prepaid product is called "eeZee". Starters are sold in their stores for KD 4 with KD 4 credit. store locator
Recharge cards for KD 1, 1.5, 3, 5, 10 and 20 are sold, extending service for 20 to 365 days.
Data feature packs Edit
To enable data, send NET to 999 or you may subscribe or check your balance from our service menu by dialing *107#. All bundles include 4G/LTE where available.
Their data bundles are called eeZee monthly bundles valid for 30 days:
Data

Price

Extras

Activation

10 GB
KD 5
WA, FB, VB
u1
60 GB
KD 8
WA, FB, VB
u2
200 GB
KD 12
WA, FB, VB, NF, YT, DM
u3
500 GB
KD 15
WA, FB, VB, NF, YT, DM

unlimited Zain calls

u4
unlimited
KD 20
WA, FB, VB, NF, YT, DM

unlimited local calls

u5
To activate, text code to 999, go to your personal account or use their app. To cancel, send DCC to 999 then reply with Y for confirmation. "Unlimited data" is actually limited to 34 GB per day. Extras are not debited from your allowance and include social media Facebook, WhatsApp and Viber and streaming of Netflix, YouTube and Dailymotion. For extra data to existing packages you can add 10 GB for KD 3 by sending O4 to 999. All plans auto-renew. to stop, call 107.
Data-only SIM Edit
Aimed at routers and tablets they sell their new Prepaid Internet Plans:
| Data | Price | Validity | Renewal |
| --- | --- | --- | --- |
| 200 GB | KD 3 | 1 month | KD 2.5 |
| 1 TB | KD 9 | 2 months | KD 7.5 |
| 1.5 TB | KD 12 | 3 months | KD 9.5 |
Booking of plans is through http://connect.kw.zain.com/where you can also buy these add-ons for extra data:
More information Edit
APN: pps
Username: pps
Password: pps
Zain website in English
Ooredoo (formerly Watanya) Edit

Ooredoo, now rebranded from Watanya and based in Qatar is the 2nd provider in Kuwait. It rivals with Zain and has an equally good coverage and speed in the country.
Availability Edit
They offer different prepaid packs in their stores (branches). Their prepaid starter pack XPress for instance costs a one time activation fee of KD 5.
Data feature packs Edit
For PAYG use, you can activate data by sending START to 1618 and deactivate by STOP to 1618. Data out of bundle is 1 fils per KB. They offer these data packs:
Volume

Period

Price

Activation

5 GB
24 hours
KD 0.500
D
1 GB
7 days
KD 1
MY1
4 GB
KD 1.5
MY2
10 GB
KD 2.5
MY3
500 MB
28 days
KD 1.5
MY0
3 GB
KD 3
MY4
15 GB
KD 5
MY5
50 GB
KD 8
MY6
150 GB
KD 10
MY7
500 GB
KD 15
MY8
To activate packs, send code to 515 or type *515#. Packages will auto-renew. To turn off, type *161#. All packages include unlimited WhatsApp, Skype, Viber and Tango use, not debited from the data allowance.
Data-only SIM Edit
For routers and tablets, they offer a data SIM called X-Net. It is sold in these denominations:
KD 3.5: 60 GB for 30 days, renewal: KD 2.5
KD 5: 300 GB for 30 days, renewal: KD 3.5
KD 15: 500 GB for 90 days, renewal: KD 14
KD 30: 1 TB for 180 days, renewal: KD 25
It includes the same apps as mentioned above for free. Management of this SIM is done through http://www.ooredoo.com.kw/mynet/main.
More information Edit
APN: action.wataniya.com
ooredoo website in English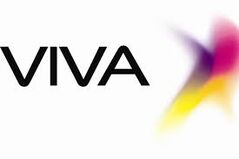 VIVA, by Kuwait Telecom Company and Saudi Telecom, is very much in 3rd place in this country. But it gives the lowest prices for starter packs and data.
Availability Edit
They welcome you with their starter pack for KD 2 with the same credit loaded in their Branches. For the first top-up you will receive a bonus of 25%.
Top-up vouchers of KD 1, 2, 3, 5, 10, 20 give 20 to 365 days of service validity.
Data feature packsEdit
You can add these data packages called Surf On:
Validity
Data
Price
Code
24 hours
500 MB
KD 0.500
15
7 days
1 GB
KD 1
14
30 days
4 GB
KD 4
11
50 GB
KD 7
12
2 TB
KD 18
13
Activation is done by texting code number to 567. The monthly packages include free Facebook, Viber and WhatsApp.
Data-only SIM Edit
As data plan for mobile devices, they only offer one package called Prepaid Internet: KD 5 for 500 GB data valid for 30 days. This SIM card is sold at KD 5 too.
More infomationEdit
Ad blocker interference detected!
Wikia is a free-to-use site that makes money from advertising. We have a modified experience for viewers using ad blockers

Wikia is not accessible if you've made further modifications. Remove the custom ad blocker rule(s) and the page will load as expected.