North Korea or officially called Democratic People's Republic of Korea (DPRK) is a very isolated or secluded country where very special rules and obligations are enforced. This article gives a survey. Because of the current situation, it needs to be pointed out that according to our WIKI rules it's blacklisted as you can't get a SIM with data as a visitor.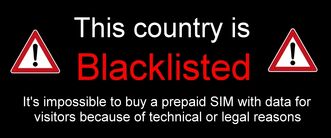 There are two mobile providers in North Korea right now:
Koryolink (고려링크)
Kang Song NET
Kang Song NET serves mainly the northern provices and remains inaccessible for foreigners. That's why it's not dealt with any further (see update).
Koryolink caters to foreigners too, mainly in the capital of Pyongyang and around. It's a joint venture between the Egyptian company Orascom Telecom Media and Technology Holding (OTMT) and the state-owned Korea Post and Telecommunications Corporation (KPTC). However the Government of North Korea refused permission to transfer profits from North Korea to Orascom and even started Kangsung Net to compete with Koryolink. As result Orascom reported, that it effectively has lost control over Koryolink's activities.
Koryolink is the first 3G mobile operator in North Korea that started in 2008. Koryolink's 3G network now covers 94% of the population, but only 14% of the territory with several hundred base stations in the capital and scores of other cities.
Koryolink has no international roaming agreements. Your home provider won't work in North Korea. Like the landlines, there are distinct lines for different purposes and people. Koryolink has a network for Koreans and another network for non-Koreans and they cannot call one another. Koreans cannot call outside the DPRK, nor can they access the internet at all. The situation for foreigners on their network is different and all the information given for Koryolink below is about their network for foreigners.
UPDATE December 2017: There have been unconfirmed reports by UPI that North Korea's only 3G mobile network operator Koryolink has halted operations and transfered customers to its sole cellular rival, 2G services provider Kang Song NET. However, these reports have been dismissed by Koryolink's major shareholder Egyptian Orascom Telecom Media and Technology Holding (OTMT). Orascom denied that it's currently discussing plans for withdrawing from North Korea with the local authorities and the users have been shifted with the network closed. The operation of Koryolink is unclear now.
Regulations Edit
Prior to January 2013, foreigners had to surrender their mobile devices at the border crossing or airport before entering the country, but with the availability of local SIM cards this policy is no longer in place. Visitors still have to declare that they have a mobile phone when entering the country.
Internet and WiFi Edit
International internet access is via a fiber-optic cable connecting Pyongyang with China. North Korea's first Internet café opened in 2002 connected via a line to China. Foreign visitors can link their computers to the internet through international phone lines available in a few hotels in Pyongyang. Some new internet cafés opened in Pyongyang, connected through the North Korean satellite link.
Censorship Edit
Censorship in North Korea is the most extreme among the world, with the government able to take strict control over communications. From 2007 on North Korea has been listed second to last (behind Eritrea) of some 180 countries.
Internet access is not generally available in North Korea to the public. Only few high-level officials are allowed to access the global internet. In some universities, a small number of strictly monitored computers are provided. Other citizens may only get access to the country's own internet, called Kwangmyong ("Bright"). Even this intranet is restricted to certain elite grade schools, select research institutions, universities, factories and privileged individuals. Moreover, the intranet is filtered, which ensures that only "acceptable" information can be accessed through the network. The government claims anyone who tries to visit sites via irregular ways (such as VPNs) or transmit 'anti-Republic' data via these sites will be subjected to severe punishment.
It's worth noting that while you can't use Twitter, Google or Facebook in China because of their 'firewall', you actually can from North Korea. It appears that access to the internet on the Visitors or Foreigner Line isn't censored in the same way that it is for local people. Foreign users have been able to access Facebook, Twitter, and most of the major social media sites and reported no obvious blocking. However, Instagram and YouTube seems to be blocked recently.
KoryolinkEdit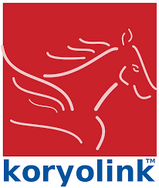 Koryolink's network is 3G-only on 2100 MHz.
Availability Edit
Arriving in North Korea at the international airport of Sunan, there is a booth of Koryolink, where you can buy a SIM card for the Visitor Line. Prepare for some waiting. There and at other outlets it's possible to recharge your prepaid SIM by cash. You can also top-up your SIM card at any Narae debit card machine in Pyongyang or at the International Communications Center in town. Dial *900*# to check your balance.
All SIM cards for foreigners are only valid for the duration of your visa or stay to prevent giving away your SIM card to a local for a wider internet access.
Visitor Line Edit
For the Visitor Line, there are 3 packages on a prepaid rental basis. So you are supposed to give back your SIM card when leaving:
| Package | Cost | Credit | Validity |
| --- | --- | --- | --- |
| Visitor Line 1 | 50 € | 30 € | 14 days |
| Visitor Line 2 | 75 € | 55 € | 30 days |
| Visitor Line 3 | 100 € | 80 € | 60 days |
Local voice calling and receiving rates are around 0.20 € per minute. Foreign call charges between 0.38 €/min (to France and Switzerland) and 1.58 €/min (to the U.K. and Germany) are confirmed. Even calls to the USA are also possible at 5 € per minute.
A local SIM card on the Visitor Line will allow you to make domestic calls on their foreigner network, which connects with the Pyongyang international hotels, the foreign embassies and some other offices that have international phone lines. Reception is good in Pyongyang, other major cities and major highways.
It is now possible for tourists to get a data sim in North Korea currently, rates are much more expensive than the foreigner line with 50 MB data for around US$200. The wait time is 48 hours and your passport must be sent away for the sim purchase to be approved
Foreigner Line Edit
This Foreigner Line is not available to vistors, but only for long-term residents or frequent travellers to this country from abroad. To apply, you'll need to take your passport and fill out an application form at the store at the International Communications Center or the Koryolink airport booth and pay the one-off connection fee plus subscription fees for one month. Unlike the Visitor Line, the Foreigner Line is for purchase.
This line costs 50 € for a start and a monthly fee of 800 KPW (approx. 6 €). Each month you receive 200 free domestic minutes of calls and 20 free SMS to other local lines. Call rates are similar to the Visitor Line.
But this Foreigner Line available only to a few long-term residents has data with coverage in Pyongyang city centre and the main highways. You'll need to pay another one-off connection fee and then select a monthly package to connect your device to their 3G internet. Their one-off connection fee is 75 € for a smartphone and 150 € for a computer which would come with a USB modem. Different monthly plans exist for phones and computers.
| Package Name | Price | Data | Overuse |
| --- | --- | --- | --- |
| Mobile Internet | 10 € | 50 MB | 0.15 €/MB |
To activate data, dial *#FD75A# on your phone, to deactivate data, dial *#FD75D# on your phone.
For computers via modems:
| Package Name | Price | Data | Overuse |
| --- | --- | --- | --- |
| Browser Package | 150 € | 2 GB | 0.05 €/MB |
| Streamer Package | 250 € | 5 GB | 0.04 €/MB |
| Business Package | 400 € | 10 GB | 0.02 €/MB |