Israel has a complicated phone market for foreigners. Basically, it has three historical network operators:
In 2012 two further operators won licenses for 3G frequencies:
And last but not least, some MVNOs like Ramy Levy, Home Cellular and You Phone operate on the historical networks.
With this phone market revolution in 2012 the market shifted from the historical operators to MVNOs and to the two new arrivals who undercut the rates of the big three. Now, there is a catch for visitors to it:
Only the three historical operators and some MVNOs sell prepaid SIM cards, Hot Mobile and Golan Telecom only have contracts. These contracts can be cancelled anytime by free will. In the past however, these options were open only to Israeli citizens (or permanent residents, or other holders of government-issued Israeli ID card) provided that they pay with an Israeli-issued credit card. In addition, Hot Mobile's physical presence is very limited, and Golan does not have physical presence at all, although you can buy the SIM card at many gas stations and convenience stores and register it through their website with an Israeli ID number. But this has changed now: Golan at least accepts since 2013 foreign passports and credit cards.
Be aware, that networks are on different frequencies and compare it with those of your device:
| Network | Cellcom | Orange | Pele- phone | Hot Mobile | Golan Telecom |
| --- | --- | --- | --- | --- | --- |
| 2G | 1800 | 900, 1800 | n/a | Orange | Cellcom |
| 3G | 850, 2100 | 900, 2100 | 850, 2100 | 2100 | 2100 |
| 4G/LTE | 1800 | 1800, 2600 | 1800 | n/a | 1800 |
An Israeli SIM card costs nowadays around NIS 40-50 on prepaid or contract. Israeli regulations permit a line to be disconnected after 12 months of no use.

Cellcom is one of the historical providers. Shops and reloads can be found everywhere.
Cellcom's prepaid plan is called "TalkMan". Pay as you go rate for data is NIS 3 per day for up to 10 MB or NIS 10 per day for up to 50 MB, so buy packages.
Data feature packs Edit
5 GB per month: 99 NIS
10 GB per month: 129 NIS
"unlimited" (= 15 GB): 149 NIS
More info Edit
Orange is another historical provider. Their pay-as-you-go plan is called "BigTalk".
Availability Edit
99 NIS with no credit if bought directly from Orange retail outlets. 50 NIS including 40 NIS credit if bought at any participating post office. There's a post office on the upper floor of Terminal 3 in Ben-Gurion International airport where most flights to Israel land. This SIM card can also be bought from the English site of the Israel post (link), the shipping cost is less than 10.5 NIS worldwide.
It's best to add money to your account using cash or card in person at a post office or phone shop, recharging with a credit card via the phone is only possible for Israeli residents as you need an Israeli ID card number. There is a 7 NIS service charge added to the cost of every top up.
Data feature packs Edit
Using data without a plan: 4 NIS/MB.
The packages below are monthly and renew automatically if you have enough credit in your account (they can be cancelled once you stop using them via the *4555 automated menu or by speaking with a customer service rep on *111 - beware, purchased packages stop working immediately upon cancellation).
No package: 250 KB for Orange portal only, None for Internet.
100 MB for 27.17 NIS
1 GB for 59 NIS
3 GB for 79 NIS
"Unlimited" (15 GB fair use) for 149 NIS
Please note only the 100 MB package can be bought using credit already loaded onto your account (via the *4555 number), the 1 GB, 3 GB and "unlimited" packages must be added by the purchase of a physical internet card or by asking for the package when you load more money onto the account. This prevents you from buying the larger packages with "bonus credit".
More info Edit
Pelephone Edit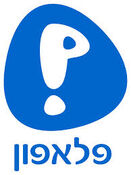 Pelephone used to be a CDMA network and is now a hybrid CDMA / UMTS network. This means only GSM-phones supporting the 3G 850 and 2100 MHz frequency can use it, and it has no 2G coverage or fallback for GSM phones. Check your device to make sure it supports the frequencies mentioned
Pelephone's pay-as-you-go plan is called "Talk & Go".
Data feature packs Edit
3 NIS for the first 10 MB of the day. Afterwards, 2 NIS / 1 MB with a maximum daily charge of 49 NIS for Internet usage. Pelephone has data-only plans that can be purchased by calling the customer service (*900):
60 NIS: 3 GB for 14 days.
More info Edit
Golan Telecom Edit

Golan started in 2013 the price war. They offer hybrid pre/postpaid contracts for a fraction of the traditional providers. THey are now the best option for tourists in the country.
Initially SIMs for Golan were only available through their website (www.golantelecom.co.il) but they can now be obtained in most malls in "BUG" or "Best Mobile" stores: Full retailers list. SIM card costs a 49 NIS startup price.
International credit card and PayPal are accepted and since 2013 officially foreign passports too: see here
There is a national (within Israel) roaming agreement between Golan Telecom and Cellcom. So you get full coverage, but you may need to enable data roaming on your phone to get stable internet connection all over Israel, don't worry it won't cost you extra. In December 2014 it started 4G/LTE on 1800 Mhz.
Unlimited everything with 6 GB and free unlimited international calls (landlines to some 55 other countries, to call add "00" before the regular country code+number) costs 59 NIS per month for the first year and 99 NIS afterwards.
3 GB are for 37 NIS per month, inclding unlimited domestic calls and text.
Alternatively there is a 9.99 NIS plan that has 60 min voice, unlimited SMS and 10 MB data, and afterwards your credit card is charged according to the usage (0.18 NIS/min, 0.09 NIS / MB).
The company works with charge cycle in the 25th-24th day, in the 25th they charge the full price for the incoming month (no matter if you leave meanwhile), the advantage for tourists is the basically if you join and leave between the 26 to the 24 you pay nothing but the SIM price. For example: you joined the 5th day and left in the 20th, then you will be charged only for the SIM.
Disconnection Edit
To disconnect when you're done, log in to your account on golantelecom.co.il and hit your language at the top (use the username & password you received when you bought the SIM) >> click here >> Settings & changes and choose: "Line Disconnection". Alternatively, you can change to the NIS 9.90/month plan, when you leave and intend to come back some time later, as this keeps the SIM alive for 2 €/$ per month forever.
More info Edit
APN: internet.golantelecom.net.il
Website in English (change at top left): Company website
Hot Mobile Edit
Hot Mobile started together with Golan the telecom revolution in Israel in 2012.
Hot Mobile has UMTS 2100 only but and there are national roaming agreements between Hot Mobile to Pelephone and Orange so you get full coverage, you may need to enable data roaming on your phone to get stable internet connection all over Israel, don't worry it won't cost extra.
Hot Mobile has only pre/postpaid contracts like Golan. They demand an israeli ID number. If you don't have one, you can think of one online. They accept international credit cards.
The SIM card is 39 NIS, data is 0.13 NIS/MB.
Generally rates are not as good as Golan and the SIM is much harder to handle with a fake ID number and harder to disconnect as well, so tourists may prefer Golan and this option is only recommended if a local assists you.
You PhoneEdit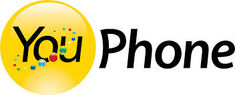 You Phone is a MVNO that uses the 2G/3G network of Orange which offers a prepaid plan called "Pretalk". .
A SIM card costs 49 ILS and comes loaded with 150 units (domestic voice mins/sms/MB)..There are many places where you can buy the SIM and load up the card: Mega supermarkets, AM/PM supermarkets, many post offices, Alonit convinience stores in Dor-Alon gas stations.
Data feature packs Edit
1 GB for 30 days: 39 NIS
3 GB for 30 days: 69 NIS
Default rate for data outside of package is 0.25 NIS per MB.
More infos Edit
Rami-Levy Mobile Edit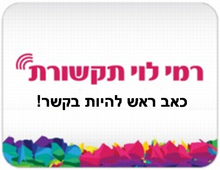 Rami-Levy Mobile started in 2011 and has been the first MVNO in Israel. As a MVNO it is using the UMTS network of Pelephone (see above for frequencies).
Rami-Levy is a big supermarket chain and can be found in suburban shopping areas. The inconvenience with Rami Levy is that the SIM cards and top ups can be purchased only at the chain's supermarkets, mostly in suburban shopping areas and a handful other networks such as the Ivory computer stores: List in Hebrew
The card costs NIS 49, there is a monthly fee of NIS 4.90 as long as your balance is positive.
Data feature packs Edit
These packages are valid for one month:
Data 1 GB: 19.90 NIS
Data 3 GB: 39.90 NIS
Data 5 GB: 49.90 NIS
Data outside ouf packages is 0.29 NIS per GB
More info Edit
Home Cellular (h mobile)Edit
Home Cellular is a new MVNO that uses the 2G/3G network of Cellcom.
Home Celluar (or h-mobile) is a brand of Home Center, a DIY store chain that can be found in suburban shopping areas.
Their "Powercard" SIM is 29 NIS and default data: 0.50 NIS / MB.