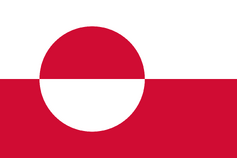 The state-owned TELE Greenland A/S Group is the main telecommunication and postal provider in Greenland and its headquarters are in Nuuk. It also operates the only mobile network in the country.
2G and 3G is on 900 MHz, 4G has started 2013 in Nuuk on 800 MHz and is in these towns in 2015: Nuuk, Qaqortoq, Ilulissat, Sisimiut, Maniitsoq, Aasiaat and airport Kangerlussusuaq. Every settlement with more than 70 inhabitants has at least 2G coverage, but most areas of the country are uninhabited. Detailed coverage maps here.
Bear in mind: Though being a territory of Denmark, Greenland is not a part of the EU. So EU roaming caps don't apply and calls from Denmark/EU are considered overseas calls.
TELE GreenlandEdit
TELE Greenland has only different per MB rates, no packages for data.
Voice & data SIM Edit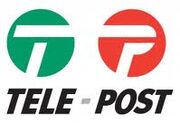 The prepaid SIM card of Tele Greenland is called
TUSASS
. It's available in every post office of the country called Tele-Post Center (
locator
) for 400 kr. including 200 kr. credit. That's where you can top- up too.
only available data rate is 0.80 kr. per MB
Data-only SIMEdit
They offer one data-only SIM for prepaid called Mobil Bredbånd Simple. Start-up is for 300 kr. Speed is up to 10 Mbps.
only available data rate is 0.40 kr. per MB
More infoEdit
Balance Check: *801#
APN: internet
Website in Danish and Greenlandic (Kalallisut) only
Ad blocker interference detected!
Wikia is a free-to-use site that makes money from advertising. We have a modified experience for viewers using ad blockers

Wikia is not accessible if you've made further modifications. Remove the custom ad blocker rule(s) and the page will load as expected.