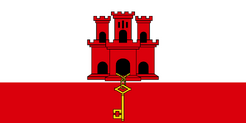 Tourists may not need an extra SIM card for this small territory, because Spanish antennas cover a major part of it. But in some densely built-up areas of downtown and on the southern tip of the rock 3G coverage is not reached from Spain. So if you stay for longer, you may think of buying a local SIM for the city only.
Although Gibraltar is a British Overseas Territory and part of the EU by virtue of the UK's EU membership, it's not part of the UK. That's why Gibraltarian networks' rules and policies differ from those of UK networks. Following a referendum in favour of leaving the EU in June 2016, the British government is planning for both the UK and Gibraltar to leave the EU. No decision has yet been taken as to whether the UK and Gibraltar will remain in the European Economic Area, throughout which EU roaming regulations apply. In the meantime Gibraltarian providers have to obey the same EU regulations for roaming as shown in the European Union chapter.
Right now, only one network operator is on the air covering every part of the rock in 2G on 900 MHz and 1800 Mhz and 3G on 2100 MHz. 4G/LTE has started in 2016 on 800 and 2600 MHz.
Gibtelecom (2G, 3G, 4G/LTE)
Shine Mobile (2G, 3G) - out of service
Warning: Using a Spanish SIM card, be sure you are not roaming on Gibraltar's networks and vice versa as all providers have roaming agreements today charging you excessively. So always disenable roaming or make a manual network selection, while staying in border areas.
GibtelecomEdit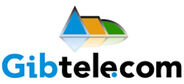 This state owned company has by far the most subscribers and the best coverage around the rock. 4G/LTE+ has been started recently on 800 and 2600 MHz and is open for prepaid, if you have a new 4G+ SIM card. Old SIM cards can be swapped for free in their stores.
AvailabilityEdit
The pay-as-you-go SIM card is available from their Customer Service Centre on John Mackintosh Square and further 2 dozen outlets in the city: list for a whopping £25 which will all be credited to your account.
Reload cards of £10 and £25 are widely available throughout town. Look for the brown sticker on stores saying "Reloadcard". To top-up by voucher, type: *101*<voucher code>#. To check credit, type *100#.
Validity Edit
The validity period of your account is 270 days from the date of your last recharge, after which any outstanding credit will be lost. You then have an extra month in which you will only be able to receive calls and replenish your account. If your account is not replenished, service will be lost for a further 90 days, after wihich your reload account will be disconnected resulting in the loss of your reload mobile number. During these 90 days service will be restricted, but can be restored by replenishing your account.
Data feature packsEdit
The default rate outside the bundle and rate for overuse is £0.14 per MB.
The following monthly (where not stated otherwise) packages are available for 30 days:
500 MB: £9, activation: DATA500MB to 8100
2 GB: £14, activation: DATA2GB to 8100
5 GB: £29, activation: DATA5GB to 8100
7 days of data with a FUP of 10 GB: £10, activation: DATA7 to 8100
Furthermore, their FUP forbids VoIP, continuous streaming, excessive downloading and p2p file sharing! Additional packs may be purchased and added to the existing period. To check data balance, text DATACHECK to 8100 for free.
APN: www.gibtele.com
more info in English on their: website
Shine Mobile (suspended)Edit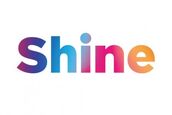 After pressure of the EU to allow competition in the telecom market, Gibraltar's government issued a second license to Eazitelecom. They started operations in 2012 and were shown as "26609" on a network scan. Their prepaid product was called Shine.
Their services were suspended at short notice from 18/05/2016; therefore all Shine lines are not operational since then.
The company attibutes this is to the fact that they are expanding and working on upgrading their infrastructure in order to improve their coverage in Gibraltar, Spain & Africa, as well as offer new services such as 4G. But nothing has happened in the meantime and they might be off forever.
Availability Edit
A Shine pay-as-you-go SIM card can be purchased at their main office at Block 6 Watergardens for only £5. Top-up scratch cards can be found anywhere in the city for £10 and £25. Look for their rainbow-coloured sticker at stores. To top-up enter *101*<code>#. To check your balance, type *100#.
Validity Edit
After three month past a top-up your SIM card falls into a suspended state. In this state, you'll be able to receive calls but won't do anything that uses credit. You will keep any credit you already had, but will still need to top-up with a minimum of £5 to activate your service again. If you do not top-up within 2 months of entering suspended state, your account will enter a disable state, where you will not be able to make or receive calls. Disable state lasts for three months before the number is finally teminated.
Data rates Edit
Still, they don't have any data packages available. For now you only have the choice of two tariffs:
Standard default rate: £0.35 per MB
Gimme 5 package: for a £5 base fee per month, the rate is reduced to £0.05 per MB and call rates are lower as well.
More info Edit
Ad blocker interference detected!
Wikia is a free-to-use site that makes money from advertising. We have a modified experience for viewers using ad blockers

Wikia is not accessible if you've made further modifications. Remove the custom ad blocker rule(s) and the page will load as expected.