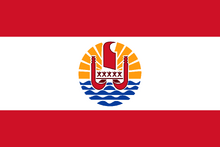 The islands of French Polynesia (including Tahiti and Moorea) have two network operators right now:
Vini S.A.S.
Vodafone (Pacific Mobile Telecom)
In 2013 a third operator called Mara Telecom was declared bankrupt.
Vini is the clear market leader on the five archipelagos. It started in 1995 with 2G on 900 MHz and covers already 62 islands and 98% of population. Its 3G started in 2009 on 2100 MHz and is available in a limited area: 3G Coverage. 4G/LTE is planned, but not yet implemented.
In 2013 Pacific Mobile Telecom formed a partnership with Vodafone. So they sell their 2G and 3G on 900 Mhz under the brand name of Vodafone, but their coverage is much lower than Vini's.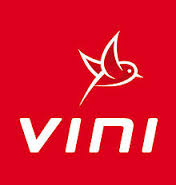 Vini S.A.S. is owned by the state-backed
Office des Postes et Telecommunications
(OPT) and is the principal provider in the country.
Availability Edit
The starter pack called Vinicard Classic for the voice and data SIM is sold at their stores and outlets: Vinipack Sales Points for 850 F. It comes with 17 minutes of domestic voice and 70 domestic SMS. Their Vinicard Extra for 1750 F doesn't contain data as well. So it can be recommeded as starter for data users.
Recharge vouchers are available there for 500, 1000 and 2000 F. Check credit by texting 'conso' to 7100.
Data feature packs Edit
Default data rate outside of packs is 56.8 F per MB. So buy packages:
| Data Volume | Price | Validity | Code |
| --- | --- | --- | --- |
| 10 MB | 100 F | 1 hour | IM10 |
| 50 MB | 350 F | 24 hours | IM50 |
For activation text code to 7071. Package won't renew automatically. For more volume get a data SIM.
Data-only SIM Edit
Their data-only card is called Internet Mobile Prépayé. You can't use it for yoice and you can only have data and SMS. The startup price for the data SIM is 2050 F loaded with 500 MB. These are valid for 30 days. It's sold in these stores: Vini Internet Mobile Sales Points. Recharges must be made within 30 days to keep the SIM alive You can recharge them with these vouchers:
100 MB: 500 F
200 MB: 1000 F
400 MB: 2000 F
Each voucher has a 14-digit code. This must be sent to 7010. You may put it a mobile phone for that. You may have to send "GO" to 7010 to get the service started at all. To check data balance text 'conso' to 7100, as you don't get a warning SMS, if you are low on credit. SIM card is valid for 3 months after the 500 F recharge and 6 month after the 1000 F or 2000 F recharges.
More info Edit
APN: internet
Nano and micro SIM cards need to be cut to size
Website in French: http://www.vini.pf/
Vodafone (by Pacific Mobile Telecom) Edit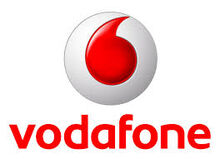 Since 2013 PMT sells its products under the brand name of Vodafone. If you travel within the archipelago, Vini may be the better choice. Vodafone is slowly getting better 3G coverage now, but still not as good as Vini. Better make a network scan before you buy a starter kit.
Their prepaid starter pack called "321" is available for 750 F in their stores (list). lt comes with 36 MB credit. Vodafone "Brad" starter for 1450 F has 68 MB included and "Brad API" for 2250 F 2 SIM cards with 136 MB.
Recharge coupons are available for 500 F, 1000 F, 1100 F valid for 30 days, 2100 F valid for 75 days and 5100 F valid for 90 days.
Data rates Edit
Default data is at 11 F per MB. All data use stays on this rate. So a recharge of 500 F gives 45 MB, of 1000 F 90 MB and so on.
Additionally, they sell two once-off data-only SIM cards called Internet Mobile Prepayé:
500 MB: 1950 F
1 GB: 2450 F
More info Edit
APN: any (e.g. internet)
to check data balance dial *1122#, you will get sms
Website in French: http://www.vodafone.pf/index.php
You can buy 1 GB data-only SIM card in Tahiti airport for 3450 F( 1000 F mark-up), check Tahiti Exchange counter in arrival hall.
Ad blocker interference detected!
Wikia is a free-to-use site that makes money from advertising. We have a modified experience for viewers using ad blockers

Wikia is not accessible if you've made further modifications. Remove the custom ad blocker rule(s) and the page will load as expected.