The GSM mobile network was introduced in 1998 to the Faroe Islands and since 2006 it has been the sole mobile network in use. Today there is nationwide coverage in the Faroe Islands and even the most remote villages have mobile phone service. 2G is on 900 MHz, 3G on 900 and 2100 MHz, 4G/LTE is in trial state.
The national telephone company was privatized in 1998 and today works under the name Faroese Telecom. In 1999, a second telephone company called Kall was formed. Kall was taken over by Vodafone in 2008.
The Faroe Islands are not part of the EU nor EEA, so roaming caps don't apply, and the roaming plans within the EU aren't valid here.
Føroya TeleEdit

Føroya Tele (or FT) is the public telco of the islands owned by the govenment. It is the market leader and has the best national coverage. It covers 90% of the population with 3G (
list of communities with 3G
). 
AvailabilityEdit
Their prepaid SIM is called "Teletíð" and available in their shops (list at bottom right) for 27 DKK. This credit can only be used for calls and texts.
Data feature packsEdit
For data, one of the following packs need to be purchased only online here by international credit card (Visa or Mastercard). Fill in phone number, credit card data and select data package at Datapakke, check all boxes and confirm at clicking "Keyp". It automatically converts into a data package valid for 30 days.
250 MB: 60 DKK
500 MB: 90 DKK
1 GB: 120 DKK
3 GB: 150 DKK
More infoEdit
Vodafone FaroeEdit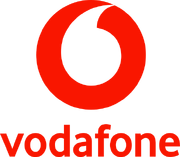 Vodafone took over Kall in 2008 and is the 2nd operator on the Faroe Islands.
AvailabilityEdit
SIM card with 100 DKK credit is available (for an unspecified amount) at their shops (locator)where you can top up too. You can also get their starter pack at the airport and on board the Norrøna ferry. Check credit by texting "sum" to 1415.
Data ratesEdit
Default rate is 0.15 DKK per MB. They sell a data-only SIM for 299 DKK with 5 GB included. You can also make a top-up of 229 DKK on a voice SIM to get 250 DKK credit and 5 GB data extra.
For usual packages, they offer these monthly packages:
250 MB: 79 DKK
800 MB: 129 DKK
1.5 GB: 169 DKK
3 GB: 249 DKK
8 GB: 399 DKK
To activate, disable or change call 202020.
More informationEdit
Ad blocker interference detected!
Wikia is a free-to-use site that makes money from advertising. We have a modified experience for viewers using ad blockers

Wikia is not accessible if you've made further modifications. Remove the custom ad blocker rule(s) and the page will load as expected.