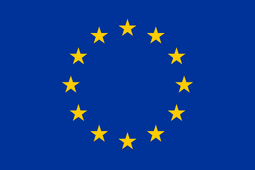 This EU article is now split into two different parts. On the previous site you find the rules and regulations and their implications. It's very much recommended for you to understand the basic rules of EU roaming to make up your mind of which option is best for you, before you choose any offer listed below.
This article and the recommendations below are only for this transition period until June 14, 2017 and those who look for a solution for this time. From June 15, 2017 the new "Roam like at Home" rules of the EU will be effective which are outlined in a new article here.

EUROPEAN UNION - Roaming SIM Cards for Data
The good news first: everyone in Europe can benefit from lower roaming rates in the EU getting data roaming at domestic prices; the bad news: during a transition period in 2016/7 only some operators offer these low prices while others still charge excessive surcharges. As the situation remains very confusing for visitors and residents alike, we have chosen some national offers to be featured as recommended SIM cards for data roaming in the EU.
In the previous article three options were shown for EU roaming:
to stay on your home SIM card issued in the EU and use it on roaming
to buy a local SIM card instead
to buy some special roaming SIM cards from EU countries
This article is devoted entirely to the third option. As outlined before this option is recommended for:
users who want to use higher data volumes making it too expensive on their home SIM card
travellers who want to visit not only one country, but several countries in the Union making it very inconvenient to buy a local SIM card everywhere
First EU Data Roaming Offers without Surcharges
Even before the new roaming rules have been implemented in April 2016, first roaming offers appeared on some European markets. EU data roaming have been given out without additional roaming fees for the same price as domestic data, mostly on high-valued postpaid plans. But first prepaid offers showed up too. This survey has been one of our most popular sites. Now more operators are joining as all surcharges have to be scrapped finally by June 2017.
While international SIM cards are still overpriced for data (see international section), they come from national operators in the EU mainly targeted to their local customers. With a few tricks they become accessible to everyone outside of the issuing country too.
The basic idea is, to take the cheapest roaming offer from any local European provider and use it as a multi-national roaming plan for the EU/EEA. The problem is, that the providers just want you not to do this and have set up some hurdles. With some knowledge and experience, you can easily bypass these.
This how they still try to "protect" their product from "misuse" by foreigners:
Availability: SIM cards are only sold and sent in the issuing country. Bypass: On eBay or Amazon merchants sent it abroad for a small surcharge.
Registration: SIM cards of some countries need to be registered first to be activated. Bypass: In some countries merchants do it for you, in a few it's simply done online, in others it's still not necessary.
Management: online accounts are only written in the local language. Bypass: For some countries you can use a translator (app/software), other sites can be switched to English.
Top-ups: They want certain local payment systems to top-up your SIM card. Bypass: We tell you how it's done online from abroad.
Validity: They think of rules which make it hard to keep your SIM card alive for using it again when returning. Bypass: We show the rules and how to prolong SIM life.
T&Cs: They ban lots of things in their small print. Bypass: You simply should not care. The utmost thing they might do is to switch you off, but this is rare.
New Rules for this Article
In 2016 there are still many overpriced "offers" around charging you a lot extra for roaming. A domestic 1GB data package is sold in the EU for about €2 to €20 depending of the national market. So the price for a MB in a bundle ranges from 0.2c to 2c. This is the range we'd like to see and not the official cap of around 24c per MB! So we only take out the low-priced fragment from our graph of the first article.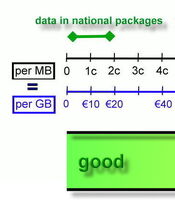 We have established special rules to be listed here. It really comes down to this: the SIM card must offer are rate, plan or add-on for the EU or major countries within that is on par with domestic rates for data. A limit of 2c per MB in packages or 3c/MB on a per-MB rate is enforced as MB-based rates have a much better billing than data sold in bundles.
We've found some more SIM cards in 2016 with EU roaming options that qualify for this selection and are presented in detail with their pros and cons for you to make up your mind. This section below is for advanced users who have already some experience in using foreign SIM cards.
Have in mind, that roaming rules will be changed twice in 2016/7 and offers change rapidly. We'll try to keep it updated throughout the transition. Offers that come new to the market need to be tested and confirmed by users first. So please help us with your experience and suggestions and add your feedback to the comments section.
New Order
The offers are now divided into 2 different categories according to their registration scheme. In some EU countries you need to show up on location with a valid photo ID to buy a SIM card. Obviously, there is no online market for them. In most other countries there is no registration mandatory or a scheme enforced that enables you to activate your SIM online. This means that you can buy SIM cards from the latter countries online without being physically there. So in the first part SIM cards are shown that can either be bought online (e.g. on eBay) or in the issuing country, while in the second part you can only buy the SIM during a visit to this country. But this can still be a good option, if you start your journey there and travel on.
Because of security concerns of unaccounted prepaid SIM cards in some of the "open" countries a tightening of registration rules is discussed. This can lead to some countries moving in the second category soon.
Daily Plans
Plans that charge you by the day have the advantage, that you are not billed on days when you are not using your service. They can be convenient when you have a rather short trip or another source for the internet like a WiFi available from time to time. Using a per day plan, you should be sure to need a least 50% of its given daily allowance as you will throw away the rest unused.
Orange in Spain has still the best daily plan available with their "Go Europe" option. An alternative is Vodafone Ireland with their RED roaming pass. It's much stricter with a non-expandable 200 MB and 30% more expensive, but includes more countries like Turkey, Switzerland, Canada and the US. Finally, for the few users who need to have a very high data consumption on single days Vodafone Romania's Internet per Zi (Internet per day) can be an option.
Mundo SIM by Orange Spain with Go Europe option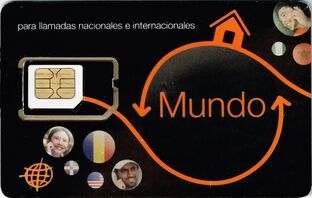 Orange in Spain is one of the big network providers there. On prepaid, you can combine every option of them. So you can take a "Mundo SIM" which doesn't have a base rate and add the "Go Europe" roaming option.
This one of the best options right now, if you use 50 MB to 1 GB per calendar day as it's very flexible and valid on all green countries on the map above (except Gibraltar).
Plus: good, flexible daily rate, automatic upsize, wide variety of roaming partners, up to 4G/LTE, one year's validity without activity, therefore easy to maintain.
Minus: SIM card needs to be bought and registered in Spain, online account in Spanish only, no roaming in Switzerland, not suitable for voice and text roaming.
Orange Spain gives out 100 MB data within a calendar day based on Central European Time (UTC+1) for €1 in the EU/EEA with special rates for Spain in up to 4G/LTE speed. For each 100 MB more, another €1 will be charged, as well as for each extra day. There is no charge, when no use.
To know more, click on the SIM card above or here.
Kyivstar Ukraine with Roaming option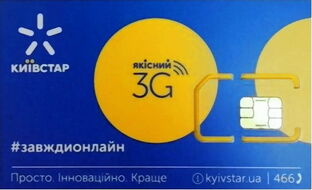 Kyivstar is the biggest provider in Ukraine. This SIM card from outside of the EU is one of the cheapest choices on a daily basis in all EU/EEA countries and about 30 more worldwide based on a good exchange rate.
Plus: all EU/EEA countries are included, more countries like US, China and Russia are added, English website and app, no registration necessary, easily expandable and to top-up.
Minus: some countries are more expensive, SIM needs to be activated in Ukraine, fluctuating exchange rate, your credit card or bank may charge conversion fees.
Kyivstar Ukraine gives out roaming data on a daily basis in all European countries and some countries beyond. Per day 35-60 UAH (€ 1.25-2.14) are charged in 100 MB increments up to max. of 2 GB based on Kiev time (UTC+3).
To know more, click on the SIM card above or here.
Vodafone Ireland with RED Roaming option
Like Orange, Vodafone is a major player in Europe. In Ireland they offer the cheapest option for their networks. You can book the "Red Roaming" option on any Pay-as-you-go SIM of Vodafone Ireland.
Plus: Good alternative to Orange. Turkey, Switzerland, US and Canada are included, English website and support, no registration necessary, no base rate, voice in roaming country included.
Minus: rigid data per day threshold, only Vodafone roaming networks, you have to disobey their T&Cs, option not upsizeable.
Vodafone Ireland gives out 200 MB per day based on Irish time (GMT, UTC) for €3 (€2 in the UK) in Europe, the US and Canada. Special domestic rates apply for Ireland.
To know more, click on the SIM card above or here.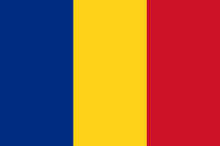 Vodafone Romania with Roaming pe Zi (Roaming by day) option
Vodafone in Romania has another cheap daily option in all of the EU/EEA. The cheap domestic allowance from a data bundle can be used for a surcharge of €3 to get 100 mins or SMS and 300 MB per roaming day on their 'Roaming pe Zi' option. For more details see Romania article.
Monthly Plans
They have the advantage that you can use your allowance freely during the time of your visit. They are recommended for longer trips and highly variable data consumption throughout. You will only throw away your unused allowance once at the end of the month. That's why you should be pretty certain of how much data you are going to need and select your package accordingly or prefer an expandable bundle instead.
Vodafone, Europe's largest mobile provider, has scrapped roaming surcharges on most of its postpaid plans. In Germany and the Netherlands they did the same on some of its prepaid offers. Combo packages from these two countries offer the best monthly options right now.
Vodafone Germany CallYa on a Smartphone Special plan
From May 2016 Vodafone in Germany and most of its MVNOs have scrapped roaming surcharges on prepaid plans and sell their included voice, SMS and data allowances while roaming in all EU/EEA countries at domestic German rates.
Plus: all EU/EEA countries are included, free unlimited incoming calls/texts and 200 mins of voice calls or SMS outgoing within Europe too, 4G/LTE roaming, allowances expandable, partly English support, easy to maintain.
Minus: online registration with a German address, combined product for voice/SMS & data, roaming only on Vodafone and partner networks, Switzerland is not included, 28 days is not a full month.
Thus e.g. 200 mins/SMS and 1 GB for 28 days in and outside of Germany are sold at € 9.99.
To know more click on the SIM above or here.
Vodafone Netherlands with YOU S, M or L plans
Similar to Germany Vodafone NL gives all voice, text and data allowances of its bundles for roaming without surcharges
Plus: all EU/EEA countries + Switzerland are included, no surcharges on top-ups, no registration, 4G/LTE roaming, partly English support, easy to maintain, a month is still 30 days.
Minus: may be hard to purchase outside of the NL, roaming only on Vodafone and partner networks, prices slightly higher than in Germany.
Thus 1 GB of data for 30 days in and outside of the Netherlands is sold at €10.
To know more click on the SIM above ore here.
Meteor Ireland with EU roaming package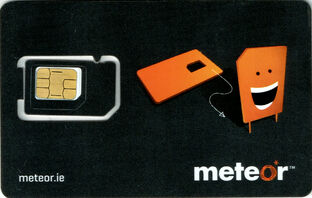 Meteor is one of the established providers in Ireland. They offer cheap roaming in all EU/EEA countries in different options.
Plus: all EU/EEA countries are included, English website and support, no registration necessary, no base rate, different roaming options available, easy to top-up and long card validity terms.
Minus: rigid data per day or month quotas, excessive overuse fees, hardly expandable.
Meteor Ireland gives out 1 GB per month for €14.99 in all of the EU/EEA. Special domestic rates apply for Ireland, no base rate is charged.
To know more, click on the SIM card above or here.
Three UK with Feel at Home option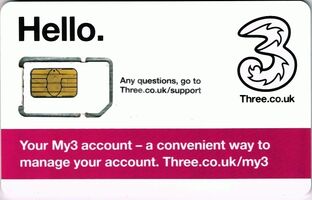 To the portfolio of all pay-as-you-go plans of the Three network in the UK, their "feel at home" roaming option is added. Thus, you can use data on all of their plans for their low domestic UK rate.
Plus: different data packs available, incoming calls are free, option is enabled automatically, English website and support.
Minus: you will have to pay a ~10% surcharge for top-ups, if you don't have a UK credit card, rigid T&Cs, traffic deprioritized with long latency, some sites inaccessible, tethering blocked.
Three UK gives out roaming data at their domestic UK rate like 200 MB per month for free, 500 MB within 24 hrs for £3, 1GB/month for £10 or 12GB/month for £20 in all of the EU/EEA and other countries like the US.
To know more, click on the SIM card above or here.
Further Plans and Promotions
These plans give only selected countries in the EU (and beyond) or for a limited time for a reduced rate. They can still be an option if your travels coincide with the offered countries or dates. But you will pay regular EU roaming rates outside. Furthermore, some of these SIMs proved to be tricky for tethering.
Lycamobile with roaming packages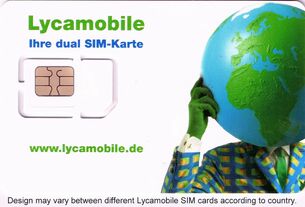 Lycamobile from the UK, which has local MVNO networks in 16 European countries, seems to build up a pan-European roaming network using their local infrastructure. Starting in a promotion, it gives out data roaming packages at different prices according to roaming destination. For 14 EU countries, price range is within the domestic rate charged at e.g. 12-15 € for 1 GB.
Plus: SIM card and package available in 13 Lycamobile countries, regular monthly roaming bundle, easy to subscribe, English website and support.
Minus: only certain countries included, some countries overpriced, no add-ons, no tethering, UK IP address, short SIM card and credit validity, still labeled as a 'promotion', APN gets often lost.
Lycamobile gives out roaming data in 14 European countries close to their domestic rate of e.g. €12-15 for 1 GB in roaming packages.
To know more, click on the SIM card above or here.
National Roaming Plans
These national roaming plans concern countries in the EU or outside, where you need to be on location to buy a SIM card. There is no online market and no way to purchase a SIM without being physically there. This is because of strict registration rules or closed distribution systems. But they can still offer a valid option, if you start your trip from there.
Italy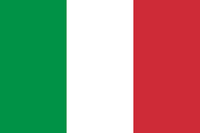 Three Italian providers offer good rates for EU roaming and beyond right now, even on 4G/LTE. But these SIM cards are not distributed outside of Italy. For purchase, you physically have to go to Italy for registration. Top-ups are not a problem and can be made from everywhere on the Italian website by internatl. credit card. So it's only an option, if you start from Italy. Furthermore, these Italian SIM cards have monthly base rates which only make sense, if you use them in Italy too. For more details see Italy section.
Vodafone Italy: Smart Passport, Internet Passport and Vodafone RED
Vodafone's "Smart Passport" add-on gives you 200 MB roaming data (beyond throttled to 32 Kbps), 30 roaming or domestic minutes and 30 incoming minutes voice and internatl. 60 SMS for € 3 daily in all of Europe (= 47 countries including Turkey, not only EU). The daily rate is from 0-24 hrs Italian (= Central European) time. Furthermore, for data-only on tablets or modems their "Internet Passport" gives 1 GB in all of the EU/EEA and Switzerland for € 6 per day. On both plans, no charges will be debited on the days you are not using it. On both plans be sure to stick to APN 'web.omnitel.it' on roaming. In their RED plans they include 100 MB per day for EU/EEA, Switzerland, Turkey and even the US without surcharges.
TIM: In Viaggio Pass
For lighter use, TIM's "in Viaggio Pass" gives 2 GB roaming data, 500 minutes voice (incoming and outgoing) and 500 interntl. texts in 10 days for € 20 within the EU and EEA (incl. Switzerland) and the USA on APN: wap.tim.it. "In Viaggio Full" offers 500 MB per day for € 3.
Tre: Europe Pass
500 minutes and 500 MB data per week all over the EU/EEA for 0.30 € per call/data session (defined as one continuous connection up to 6 hours). Be careful: dropping coverage and reconnecting counts as a seperate session. So with a spotty network, this can add up considerably.
France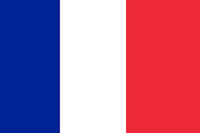 Free Mobile: Pass Destination
In France Free Mobile adds their Pass Destination' to all €19.99' plans. It's only sold in France at their vending machines and includes 5 GB data per month in all of the EU, Israel, South Africa, Canada and the US. You need to buy the one month only prepaid plan and data can't be upsized. An €10 fee applies to the SIM card. For details, check Free Mobile at the French article.
Luxembourg
Orange: Hello
Orange in Luxembourg sells its Hello SIM card with the same rates all over the EU/EEA. High top-up bonuses are given and a daily rate of 250 MB for € 1 or monthly 1 GB at € 10. This SIM card is only sold in Luxembourg. For more info see Luxembourg article.
Germany
otelo, Fyve, Edeka mobil, Lidl connect and others
All these MVNOs on the Vodafone Germany network sell their domestic allowances at the same price for EU roaming too. You can use their domestic bundles and add-ons without surcharges all over the EU. For more info check these providers in the Germany article.
AldiTalk, NettoKOM, Norma Mobil: EU Internet-Paket 500
AldiTalk and some MVNOs offer a bundle of 500 MB for a week at €4.99 to be used in all EU/EEA countries including Switzerland and excluding Germany to be added to their prepaid plan. SIM cards are only available in German Aldi, Netto or Norma discounter stores. This package can be booked multiple times. For more details check AldiTalk in the Germany article.
Deutsche Telekom Magenta Start and Data Start Roaming
Telekom has now matched Vodafone's policy on data roaming in all EU/EEA countries without surcharges to its domestic allowances. All packages for Magenta and Data Start can be used abroad on 4G/LTE too at rates similar to Vodafone, but most calls and SMS are not included.
Netherlands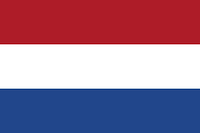 KPN, Kruidvat Mobiel
The biggest player KPN and its MVNO have opened all prepaid bundles to be used in the EU/EEA without surcharges. 1 GB is sold at €16 (KPN) or €12.50 (Kruidvat), slighly higher than Tele2 (see below) and Vodafone (see above). For offer check Netherlands.
Tele2, *blieb
Tele2 and its subsidiary *blieb sells very cheap roaming add-on bundles with 100 MB at €2, 500 MB at €5 and 1 GB at €10 for EU roaming including Switzerland. You need to add these bundles on a Tele2 or bliep SIM card. For more info see these operators in the Netherlands chapter.
Sweden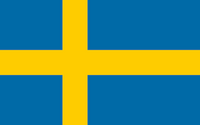 Two offers come from Sweden for all over the EU/EEA. Take care that topping up from abroad is tricky without a Swedish credit card.
Conviq, Telenor: EU passes
Conviq sells week passes with 200 MB for SEK 45 and with 1 GB for SEK 149. Telenor sells a day pass with 100 MB for SEK 29, a week pass with 1 GB for SEK 149. More info in our Sweden chapter.
Poland
Plus: Pakiet Euroatlantycki (Euro-Atlantic Package)
Plus in Poland offers roaming in the EU/EEA, Switzerland, Turkey and the US (on both AT&T and T-Mobile) with 400 MB for 14 days at PLN 19 (4.30€) and 1 GB for 30 days at PLN 39 (8.80€). Packages can be booked multiple times. For more details see Plus in Poland article.
Orange: Pakiety Internetowe w UE (EU Internet Package)
Orange in Poland offers 50 MB in 3 days for PLN 3 (0.70€) or 300 MB in a week for PLN 15 (3.52€) in all of the EU/EEA. Effective July 2016 Polish SIM cards need to be registered at purchase. Packages can be booked multiple times. For more details see Orange in Poland article.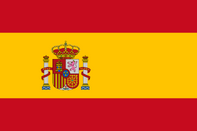 Spain
Vodafone: Yu and Fácil prepago
From 22/5/2017 Vodafone will offer 1.2 GB at 10 €, 2 GB at 15 € or 3.5 GB at 20 € within 28 days for roaming in the EU and USA without surcharges on their domestic Spanish prepaid plans Yu.
Ukraine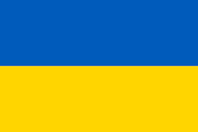 All three major operators in Ukraine offer good roaming rates. Kyivstar is shown in
Euro9
.
Lifecell Ukraine: Roaming
In February 2017 Lifecell added their roaming packages. Most countries in the EU and beyond are sold at UAH 30 per 100 MB valid for the rest of the day. More info in our Ukraine article and from Lifecell here.
Vodafone Ukraine: Roaming
Vodafone (MTS) in Ukraine offers roaming in Europe for specific countries. You need to use their SIM in Ukraine first. Then you can activate a weekly roaming package or stay on their low default roaming rate of UAH 35 per 100 MB. More info in our Ukraine article and from Vodafone here.