UPDATE JUNE 2017:
Please be aware that this section will not be kept here anymore for EU roaming. Ukrainian SIM cards are out-dated as a recommendation for the EU as in June 2017 most European networks have implemented "roam like at home" international roaming without surcharges all over the EU/EEA. Check the new European Union article for the general scheme and the Ukraine article for specifics about these SIMs.
This site here is kept here mainly for the additional countries Kyivstar and Lifecell are covering outside the EU/EEA. The Lifecell section will be detailed soon and will be eventually linked to the "All countries" section or a new featured site with recommened roaming SIM cards.
Kyivstar Ukraine with Roaming optionEdit
Verified in 2016 in UK, Ireland, Germany, Czech Rep., Norway, Macedonia, Kosovo, Serbia, Albania, Finland, Montenegro, Croatia, Bosnia and Herzegovina, Romania, Moldova, Bulgaria, Russia, Poland, Brazil. In 2017: Cambodia, Thailand, Indonesia, Malaysia.
Kyivstar Ukraine gives out roaming data on a daily basis in all European countries and some countries beyond. Per day 35-60 UAH (€ 1.05-1.79) are charged in 100 MB increments up to max. of 2 GB based on Kiev time (UTC+3).
In this article all prices quoted in local currency Ukranian Hryvnia (UAH) are converted into Euro (EUR, €) for a better comparison. This exchange rate has proved to be extremely volatile. The conversions are made based on a cross rate of 33:1 (UAH:EUR) effective on average in 2017 so far. Better check a currency converter like xe.comor use an exchange rate app for the most up-to-date exchange rate.
Kyivstar (Київстар)
Issuing country Edit
Ukraine
Roaming optionEdit
Usual roaming option. Doesn't need to be enabled.
Validity and ratesEdit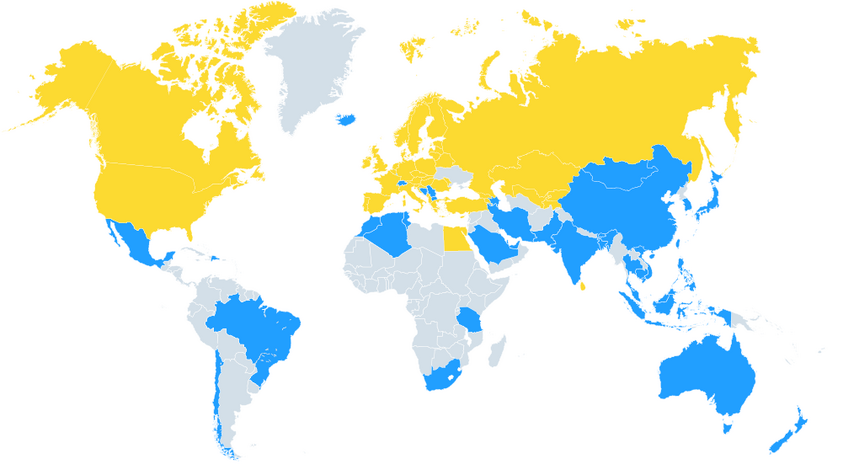 In all yellow countries of the map: Åland Islands, Albania, Armenia, Austria, Belarus, Belgium, Bulgaria, Canada, Canary Islands, Croatia, Cyprus (except Northern Cyprus), Czech Republic, Denmark, Egypt, Estonia, Finland (+ Åland), France (+ Corsica), Georgia (except for Abkhazia and South Ossetia), Germany, Gibraltar, Greece, Hawaiian Islands, Hungary, Ireland, Israel, Italy, Kazakhstan, Kyrgyzstan, Latvia, Lithuania, Malta, Moldova, Monaco, Montenegro, Netherlands, Norway, Palestine, Poland, Portugal, Romania, Russia, San marino, Slovakia, Slovenia, Spain, Sri Lanka, Sweden, Tajikistan, Turkey, United Kingdom, US Virgin Islands, USA, Uzbekistan, Vatican
100 MB per day: UAH 35 = € 1.10
In all blue countries of the map:Andorra, Australia, Azerbaijan, Bangladesh, Bosnia and Herzegovina, Brazil, Cambodia, Chile, China, Dominican Republic, Hong Kong, Iceland, India, Indonesia, Iran, Japan, Liechtenstein, Luxembourg, Macao, Macedonia, Malaysia, Mexico, Mongolia, Morocco, New Zealand, Pakistan, Philippines, Qatar, Saudi Arabia, Serbia, Singapore, South Africa, South Korea, Switzerland, Taiwan, Tanzania, Thailand, Tunisia, United Arab Emirates, Vietnam
100 MB per day: UAH 60 = € 1.89
A day is based on Ukrainian time (UTC +3) from midnight to midnight. You can check the exact system time by *106#. The unused quota of the package will be lost at midnight.
You can purchase up to 20 times a 100 MB bundle per day (equal to 2.0 GB).
Take care, that in other countries marked in grey on the map, roaming might still be possible, but at much higher rates of UAH 122-307 per MB = € 3.64-€9.18. These rates apply to maritime services on ships too.
You may check roaming rates on their website. You will get an SMS with the specific rates each time you connect in a new country.
Call and SMS rates Edit
Their rates for calls and SMS are not so good. An outgoing call is charged at UAH 30 (€ 0.90) per minute in the green zone and UAH 30-50 (€ 0.90-1.50) in the red zone. Some countries can't be dialled by IDD calls. For incoming calls UAH 30 (€ 0.90) per 15 minute bundle in the green zone and UAH 30-50 (€ 0.90-1.50) in the red zone are charged. All SMS are at UAH 8 (€ 0.24). They sell packages for SMS and minutes, but these are only valid outgoing to the Ukraine.
SMS language Edit
To change language of information SMS go to My Kyivstar, log in, click to Services, find "Manage language and code of the information" and click to configure, you will see your settings. Click to "Configure service parameters", select LATIN and English, click confirm. SMS language will be changed within 24 hours.
Checking roaming consumption Edit
You can check anytime allowance in packages by *106*1*2#, online in My Kyivstar or by app. You will receive information SMS each time you reach 70% consumption of the 100 MB bundle .
Roaming networksEdit
Roaming is on 2G and 3G networks only, no 4G/LTE. You can select most networks offered locally.
Data are unthrottled in full 2G and 3G speed available, but not 4G/LTE. The download and upload speeds are similar to other roaming plans depending on location up to some Mbps. As all data are routed through an Ukrainian server, latency is somewhat higher resulting in longer ping times (of around 100-200 ms) and thus some connections feel slower, what is typical for roaming SIM cards.
Censorship Edit
On 16 May 2017 the Ukrainian government ordered to block Russian internet services including VKontakte, Odnoklassniki, Yandex and Mail.ru as sanction against Russian companies. This SIM is likely to be affected. It's unclear when and how this will be implemented, but you better pre-install VPN or TOR on your devices to be sure to have access to these sites.
Availability of SIM cardEdit
This Kyivstar SIM is an Ukrainian-issued SIM card. Kyivstar only sells it in Ukraine in their stores and doesn't send it abroad. But online vendors distribute them worldwide on eBay or other platforms, which is legal in Ukraine. Offline and online triple cut SIM cards are given out in mini, micro and nano size.
In Ukraine:Edit
Sold in Kyivstar stores (locator only available in Ukrainian) for around UAH 25 without credit preloaded.
Outside of Ukraine:Edit
Online vendors charge around € 5 for the SIM and another € 5 for activation, shipping and handling. It will be delivered worldwide to your postal address already activated with roaming enabled. Just look around on eBay (using a worldwide search) and other platforms for any 'Kyivstar Ukraine SIM'.
ActivationEdit

All SIM cards need to be activated by the vendor in Ukraine as they need to connect to their home network first. International roaming should be enabled automatically too. SIM cards from Ukraine are not registered. If you buy on ebay, just ask seller to activate it for you.
Starting up Edit
You'll receive the SIM in their card holder, probably taken out before for activation. On the holder you find your phone number (+380 67 ### ## ##) and PIN / PUK numbers. Sometimes leaflets and sleeves in Ukrainian only are added and possibly with some translated information by the vendor.
After purchase the SIM plan can be activated, an Ukrainian number attached to it and roaming enabled. Take your phone, put in the SIM, enter PIN and it should connect to Kyivstar network or one of its roaming partners in a few minutes to text you messages.
APN settingsEdit
general APN: www.ab.kyivstar.net
alternate APNs: www.djuice.com.ua /or/ internet.beeline.ua
Base plansEdit
To use this SIM card mainly outside of Ukraine, you can select any plan without subscription fee like "Favourite Countries". Just use Kyivstar app or go to My Kyivstar and click to "change plan" after log on.
Managing the SIM Edit
using your personal account website Edit
Kyivstar has a personal account in English for this SIM card too. It's called My Kyivstar in English.
First you need to register giving your phone number and get a password by free SMS sent to your number. Every time you logon to your account, Kyivstar sends you a message to your phone to prevent misuse.
In your self-care unit, you can see general balance and remaining packet allowances, set options like roaming and check tariffs and consumption. It also links to their top-up site. An advantage of this account is, that it can be (mostly) set to English.
using the "My Kyivstar" mobile applicationEdit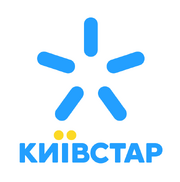 Alternatively, you can download their My Kyivstar mobile application for Android in Google Play Market and for iOS in the iTunes store without geo-restriction. This can also be set to English. Thus you can manage the same tasks as on your account.
Checking balance Edit
Dial free USSD code *111# and press "call" button to check actual account balance. To find your phone number dial *161#.
From outside of UkraineEdit
Kyivstar accepts all major foreign credit and debit cards like Visa and Mastercard (with 3D Secure code or "Verified by Visa" feature) on their website without any surcharges. This menu can be switched to English. Minimum top-up value is UAH 50 (€ 1.50).  
You need to be aware of their rather unusual fraud prevention system for recharges. Before you can top-up, you will need to register your credit card. They charge you UAH 1 (€ 0.03) for sending you a code in the comments line of this test transaction. Then you're supposed to enter this code mentioned in the transaction comment to the top-up form on their website. To avoid delays when registering a new credit card to top-up, try to pick a debit or credit card with real-time billing like debit cards or virtual credit cards. If you don't want to undergo this verification scheme for any reason, you can use 3rd-party-agencies instead, that will add a surcharge to your amount for their service.  
Remember that your bank may charge a small currency conversion fee for paying in UAH, if your payment system is set to a different currency.
It may take a few minutes until the transaction is processed and the amount debited. Check actual balance by dialing *111#.
In Ukraine:Edit
Within the country you can go to many supermarkets, kiosks, service stations, newspaper stands and get a Kyivstar voucher with a PIN. This must be entered in your phone like this: *123*<voucher code># and <call>. These scratch cards work from abroad too.
Transfer money to another account Edit
You can transfer money from one to another mobile account of Kyivstar called top-up mobile accounts of their relatives or friends. Follow these steps: enter *124*YYY*380ХХХХХХХХХ#, YYY being the amount of money in UAH that you want to transfer, ХХХХХХХХХ being a phone number of the subscriber you want the money transferred to. You will receive a USSD-answer with the subscriber's phone number, transfer amount and the money transfer verification code. Example: "Vy perekazuete YYY grn abonentu 380XXXXXXXXX. Dlia pidtverdzhennia perekazu naberit' *125#. Vartist' perekazu — 3.00grn." To confirm money transfer, check phone number and amount you wish to transfer. If everything is correct, enter *125# to confirm your transfer. The fee for each transaction is UAH 2.
SIM card and account balance remains active for 365 days starting from the moment of:
initial SIM card activation,
any activity: outgoing SMS or MMS, mobile internet session, any successful incoming or outgoing call,
or an account replenishment for any sum by any means.
So 1 outgoing SMS per year is enough to keep the SIM card and your funds alive. To check your validity period dial *114#.
Restrictions and limitationsEdit
in order to activate a 100 MB data bundle, you need to have the double balance on your account. e.g. to activate a UAH 35 bundle, you need to have at least a balance of UAH 70.
Kyivstar doesn't restrict roaming in their T&Cs in any way. Tethering and VoIP are allowed.
a maximum of 20 data packages of 100 MB (= 2.0 GB) can be bought per day.
as a consequence of a longer latency, some communications like VoIP and replies from websites may feel a bit delayed, but data traffic is unthrottled in 2G and 3G.
note, that users have reported temporary issues with roaming in Iceland.
rates for calls and texts are not so good. Better use it for data-only.
consider that while it's cool and cheap for you to use this SIM on roaming in some countries, calling an Ukrainian SIM can be very expensive for the caller, as Ukraine is not a member of the EU/EEA and these foreign call rates are highly unregulated.
have in mind that Kyivstar Ukraine can raise prices at any time, though this offer is not advertised as a promotion and has been running since 2015.
exchange rate fluctuations and currency conversion fees can add to your total expenses.
for top-ups be prepared that they use a rather unusual way to verify your credit card: to register your card, you will have to enter a code that is sent to you in a test transaction.
Be aware when buying a SIM card from Ukraine, you can't expect support or consumer protection like you are used to in the EU or US.
by phone: you might try +380 67 0000 466, but English speakers are not always available

through Viber (text and voice): +380670000466

online chat on their website in English: http://business.kyivstar.ua/en/kr-620/mm/
Alternative offer: Lifecell Edit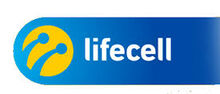 In February 2017 Lifecell in Ukraine, one of Kyivstar's competitors in the country, released an offer even beating Kyivstar's low rates in most countries. They sell 100 MB for the rest of the day at UAH 30 for roaming in most EU countries and beyond.
in Albania, Armenia, Australia, Austria, Bangladesh, Belarus, Belgium, Bulgaria, Canada, Chile, China, Croatia, Cyprus, Czech Republic, Denmark, Egypt, Estonia, Finland, France, Georgia, Germany, Greece, Guernsey, Hungary, Iceland, India, Indonesia, Iraq, Ireland, Israel, Italy, Jersey, Kazakhstan, Kuwait, Kyrgyzstan, Latvia, Liechtenstein, Lithuania, Luxembourg, Macedonia, Malaysia, Moldova, Montenegro, Netherlands, Norway, Pakistan, Philippines, Poland, Romania, Russia, San Marino, Saudi Arabia, Serbia, Singapore, Slovakia, Slovenia, Spain, Sri Lanka, Sweden, Switzerland, Tajikistan, Thailand, Turkey, United Kingdom, United States of America, Uzbekistan, Vatican, Vietnam: UAH 30 (€ 0.90) for 100 MB
Packages are in 100 MB increments and valid for the rest of the day in Ukrainian time. You don't need to activate them as it seems. But users reported more problems topping up with an internatl. credit card as you Lifecell don'T accept them any you may employ a 3rd party site. For more info check here or in our Ukraine chapter.
In summer 2017 their "online roaming" option was added with 46 countries in larger 500 MB packages valid for 7 days at UAH 150 (€ 4.48). It's available for these countries:
Australia, Austria, Bangladesh, Belarus, Belgium, Bulgaria, Canada, Chile, China, Croatia, Cyprus, Czech Republic, Denmark, Egypt, Estonia, Finland, France, Germany, Greece, Guernsey, Hungary, Iraq, Italy, Jersey, Kyrgyzstan, Latvia, Liechtenstein, Lithuania, Luxembourg, Macedonia, Malaysia, Moldova, Montenegro, Netherlands, Norway, Pakistan, Poland, Romania, Russia, San Marino, Saudi Arabia, Serbia, Singapore, Slovakia, Slovenia, Spain, Sri Lanka, Sweden, Switzerland, Tajikistan, Thailand, Turkey, United Kingdom, USA, Vatican
Activation is by *108*7# and balance check by the same code. Packages can be renewed several times.
In about 30 countries 4G/LTE roaming is offered. But you need to have a 4G-enabled SIM that can only be activated in Ukraine.
In about 20 countries 100 MB are given for free for their BIP app. This Turkcell/Livecell messenger app is available in Google's Play or Apple's app stores and allows instant messenging and VoIP calls.