UPDATE JUNE 2017:
Please be aware that this article will not be updated anymore. It's out-dated as in June 2017 all European Vodafone networks implemented "roam like at home" international roaming without surcharges all over the EU/EEA, discontinued the old roaming options and introduced new packages. Check the new European Union article for the general scheme and the Germany article for specifics. This site here is only kept for a while for the additional info it's giving to Vodafone DE users.
Vodafone Germany CallYa with Smartphone Special
Verified: in Spain (April 2016) and by members of Telefon-Treff forum (thanks!)
Vodafone in Germany and most of its MVNOs have scrapped roaming surcharges on prepaid and sell their included voice, SMS and data allowances while roaming in all of the EU/EEA countries at domestic German rates. Thus e.g. 200 mins/SMS and 1 GB for 28 days are sold at €9.99 in and outside of Germany.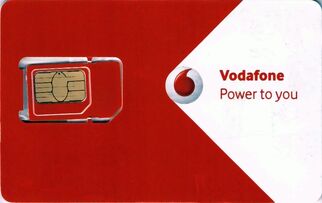 Network
Vodafone Germany
Issuing Country
Germany
Number
+49 152# ### ## ## (triple SIM cards)
+49 174 ### ## ## (only nano SIM cards)
Roaming option
A domestic (German) package or plan with allowances must be booked before. The EU roaming consumption will be debited from the included domestic package allowance without any roaming surcharge.
Validity
Valid in all EU and EEA member states without Switzerland (see map in green) in all Vodafone roaming networks. Not valid in other areas and without a package booked where and when roaming is still possible, but at much higher rates. If you need a roaming SIM for Switzerland too, you may check this offer (to be added soon).
Roaming networks
Vodafone has the largest system of mobile networks in Europe. It uses either own branded Vodafone networks or so-called Vodafone partner networks like SFR in France or A1 in Austria. In every EU or EEA country at least one Vodafone or partner network is available and some other networks can be connected for the same rate by manual network selection as well. The SIM has an in-built preference to Vodafone.
In boarder areas to countries outside the EU/EEC and where maritime networks are present, it's essential to lock your device to Vodafone or its partners to avoid connecting to another network, that can lead to high surcharges.
Speeds
4G/LTE is available in Germany in up to 225 Mbps and is also enabled in most EU roaming countries where speed will be much lower in regular unthrottled 4G, 3G and 2G. Ping time (delay) is slightly higher at around 100 ms than on local data as it's routed through German servers.
Price
Their Smartphone Special plan is valid for 28 days (that's not a month!) and you'll get for 9.99 €:
1 GB of data (+ 100 MB if you use their app, see below) in the all EU member states (Germany included), Norway, Iceland and Liechtenstein
unlimited incoming calls and SMS from everywhere for free, as long as you are staying within this roaming area
200 minutes of outgoing calls or SMS. The outgoing calls don't only apply to the issuing or roaming countries, but to all voice calls to mobiles and landlines within the roaming area. So you can call from Athens to Dublin using your allowance. Premium numbers, special services, all kinds of MMS and calls out of Europe are excluded from the package and need to be paid extra.
In Germany a Vodafone DE internal flatrate to other Vodafone DE subscribers is added, but calling from/to abroad these calls are charged as regular incoming or outgoing calls. There are other plans too which are not suitable for data use or like the Smartphone XL plan are not sold officially.
Data billing is in fair 1 KB increments in the EU. This base plan auto-renews every 28 days. To stop it from doing so, you either need to be low on credit or change to the free base plan Talk&SMS before renewal.
Overuse
For overuse outside of package allowances these standard roaming charges are applied:
incoming calls and SMS: free all over the EU
outgoing calls: 14.95 ct/min on roaming (outside of Germany), 9 ct/min domestic in Germany, higher from Germany abroad
outgoing SMS: 9 ct (outside of Germany and domestic in Germany), 29 ct (from Germany abroad)
data use:

as long as a base plan is booked and valid: speed will be throttled to around 32 kbit/s with a long latency on roaming. It's still usable for WhatsApp and called "unlimited" in some countries. Vodafone will send you SMS messages before this is done.
then you will be offered a "speed bucket" to regain 4G high speed data: 250 MB for 2.99 € valid for 7 days. This can also be booked on http://center.vodafone.de but not otherwise.
5.95 ct/MB is charged when no valid base plan is active anymore.
Take care, that roaming is still possible outside of the EU/EEA validity area, but at much higher rates. The same applies if you roam without having booked a package before or when the package is expired. You should not call out of Europe to the rest of the world, as high rates are charged incoming and outgoing. For overseas calls better use VoIP or call-back services instead, which are not blocked. This also applies to foreign calls and texts from Germany-only abroad to anywhere else, as these are unregulated IDD rates.
Add-ons
As your roaming consumption is rather expensive outside of included package allowances, you should better upsize your plan by one these add-ons valid for 28 days (irrespective of the base plan):
for data:

150 MB: 2.99 €
500 MB: 5.99 €
1 GB: 9.99 €
2 GB: 19.99 €
4 GB: 29.99 €

for calls and texts:

100 mins or SMS: 4.99 €
500 mins or SMS: 9.99 €
All add-ons are valid for 28 days irrespective of the running time of the base plan or until depleted. You can book the same add-on only once within 28 days. Add-ons also auto-renew which is pretty unusual. You need to stop them from doing so by being low on credit or by terminating them. These add-ons can also be used for roaming without surcharges. Activation and suspension is by app, through your online account "Mein Vodafone" (see below) or using the Tarif Manager calling 22044 (see below).
Availability of SIM Card
Vodafone CallYa is a German-issued SIM Card. Vodafone in Germany sells it only within the country. But online vendors distribute it worldwide. Be aware, that Vodafone SIM cards from other countries (but the Netherlands) don't offer this option up to now.
Vodafone Germany offers a huge array of prepaid SIM cards all dubbed CallYa. Theoretically you can take any CallYa SIM and change its plan to Smartphone Special. These are the most usual starter packs:
CallYa Freikarte meaning free SIM card. This is very popular, as it's totally free, but doesn't include any credit either. Freikarten can be ordered only on Vodafone's website to be sent to a German postal address for free. They can't be sent abroad and already arrive pre-activated. For use, you have to top them up first, but you can enjoy endless incoming calls all over the EU even without. If you know anyone in Germany, who can you forward a letter, this is a very handy solution.
CallYaTalk & SMS starter packs: They are sold at Vodafone stores in Germany, many kiosks, service stations, some supermarkets and phone stores. Retail price is 10€ with 9.99€ credit and Talk&SMS plan is pre-configured. It's the only base plan without a monthly fee and doesn't contain data. It can be switched to Smartphone Special anytime by app or online for the roaming offer.
CallYa Smartphone Special starter packs: They are sold at Vodafone stores in Germany, some electronic markets and a many other places like phone stores. Retail price is 10€ with 9.99€ credit for the first package of Smartphone Special already preconfigured. Some eBay merchants discount these starters heavily. They start as soon as they are activated on the Smartphone Special plan.
There are other starters like the Allnet Flat you should stay away from. Your starter is either pre-activated like the Freikarte or still needs to be activated online (details below) or in a Vodafone store. Anyway, you'll receive a triple-cut (mini- , micro and nano SIM) with the phone number written on the cardholder or on the package sleeve following "Ihre Mobilfunknummer: 015# ### ### ##'. PIN and PUK and a Kundenkennwort (customer password) can be found there too.
Outside of Germany
Online, dealers send you the SIM card abroad to any address worldwide for a small handling fee. Look on Amazon.de or eBay.de for "Vodafone CallYa" SIM cards. Only German prepaid Vodafone SIM cards are called like this. Don't get confused with Vodafone SIM cards from other countries. Many vendors on eBay say in their offer they'd send it only within Germany. You can ask any vendor about shipping it abroad for a small extra fee. Most will be willing to do this, if you cover the additional costs for delivery. As you will hardly pay more than €10, it's not necessary to register your mail.
A tightening of security laws for unaccounted prepaid SIM cards is currently discussed in Germany, but up to now SIM cards are still freely available, can be purchased in the country without showing an ID card and can be freely sent outside. This may change in the future.
Some dealers will sent you pre-activated SIM cards, others will send you SIM cards which still have to be registered online, again others will offer to do the activation for you to get some bonuses. If this service is charged at a minimal fee, you can agree as it saves you some work. With all three options, you'll be fine.
Registration / Activation
All SIM cards in Germany need to be officially registered on the owner's name and a German address before activated. Your SIM arrives either pre-activated or not. If you are unsure, plug it into your device and check, if it gets a (roaming) network in a minute or two. If not, you'll still need to register it, what is called in German "freischalten".
This is quite easy as their registration website can be switched to English and the whole process can be done there. For this you need the SIM card, your phone no. (Ihre Mobilfunknummer or ihre Rufnummer - in German format without +49, but beginning with 01...) written on an extra paper and the SIM serial no. written on the plastic tray of the SIM together with PIN and PUK.
Now comes the tricky part: You have to give a postal address in Germany. This needs to be a valid street address in the country. But you don't need to have residency there. In fact, it might be an hotel address, an Air B&B apartment or any other address in the country you (or Google) can think of. The important thing is, that this address is checked for consistency on a database. So the combination: postal code and location, street name and house no. must be plausible and existing. If you fail, you get an error message saying your data are not consistent and you need to try again. Finally, you should decline Komfortaufladung and don't need to tick the boxes giving them consent for advertisements.
If the system has accepted your data, activation will be processed. This can take some minutes, sometimes hours before your SIM finally connects to a Vodafone or partner roaming network. You may have to switch off and on your device and be patient. Activation can be done through a roaming network too, as verified in the Spain.
Vodafone will send out a "welcome letter" to that given German address. If you can't be reached there and this mail is returned to sender, Vodafone texts you an SMS in German and English. Then you are required to email a passport copy or scan to them or your SIM will be soon shut off.
You are allright with a fake address using your SIM card only for a month or so. If you want to use it for longer, try to give a name and a German address instead, where mail can be forwarded to that person and it won't be returned Vodafone eventually.
If you are in Germany try to buy the SIM card in a branded Vodafone store to skip online registration. There you can have it registered on your name and foreign address showing your passport or ID. Then you are safe, but only some stores know how to do it and others won't register it (even not for Germans on a German address).
Managing the SIM card
For managing the SIM card you should log on to your personal account on Vodafone called "Mein Vodafone". There you can check data and other consumption, change plans or book add-ons. This can also be done by their app which may not so easy to install and some basic commands by USSD code
By USSD Codes
These are the most common USSD codes. Have in mind that the messages are in German:
*100#: service menu:

press 4 for add-ons: then 1 for data and 2 for minutes/SMS
press 5 for balance

*106#: balance check
*102#: check last charged debit
*101*1*1#: top-up with CallNow cash cards (see below)
##002#: to switch off mailbox (enabled by default), also possible through roaming networks
By their Tarif Manager
Calling 22044 (if it's not working +49 172 22044 from abroad). It's taken from your voice allowance on roaming, and free in Germany. You will get their Tarif Manager with voice prompts. First you get voice messages only in German. To switch your language to English first press 5 and then 1; all future calls will be in English from then on.
press 1: to check general balance
press 2: to check status of plan press 1 and status of options press 2
press 3: to change options: for internet options press 1 and voice/SMS options press 2
press 4: to change plan: for the Talk&SMS plan press 2
press 5: to change language: to change to English press 1
On your personal account "Mein Vodafone"
You may register on your personal account called "Mein Vodafone" as card management can be easily done there and this account can be moved to a translator, if you don't understand what it's saying, but it can't be switched to English though.
First you need to register for MeinVodafone on this form . For the first question you have to click Nein and on the following site you give your gender Herr/Frau, first name and family name, on the next site your email address. This should be a valid address as you will get a verification link and you'll need it to regain your password and another emergency phone number. On the last site you need to set a new internet password for the access to your account and copy the shown security PIN.
In the next step you need to connect your CallYa number to this profile. You will be asked, if you want to add your plan (Vertrag hinzufügen). Choose Mobilfunkvertrag hinzufügen. Then you need to give your phone number (in German format 01#######) and the Kundenkennwort. This special password is different from your set internet password for your account. On a pre-activated SIM cards like Freikarte, it's given in the confirmation email and if you did the activation yourself, you have set it at the bottom of this form. If someone else did your activation, ask him for the set password. If it's not set at all, it might be the first 4 digits of your SuperPIN (also called PUK on the frame of the SIM).
To log on to your profile, go to "MeinVodafone" on their website, enter your email address at Benutzername and your internet password for your profile at Internet-Passwort. You will then see the dashboard with lots of information. Things get clearer when you change to MeinMobilfunk menu on top left. To find your balances go to Kontostand checken and QuickCheck. Add-ons can be booked on Tarifoptionen buchen and the base plan can be changed at Tarifwechsel -> Tarif and Tarif ändern.
Further support in English on their graphic InfoDoks in pdf format:
You don't need these account procedures to top-up (this can be done on a special site as shown below). Or if you can use their app instead.
By app "Mein CallYa" or "MeinVodafone"

Vodafone has developed apps for Android, iOS and Windows Mobile devices called Mein CallYa and Mein Vodafone. These can be very handy to manage your SIM and check your consumptions. But you will face two problems: they are in German only and can't be transfered to a translator tool. And the apps are only distributed through the geo-restricted Google Play or iTunes stores. For Android users they are uploaded here: MeinCallYa - last version 5MB . For its first launch your Vodafone SIM needs to be in the phone having a data connection, possibly on roaming, through your Vodafone plan. Apple users need to jailbreak their devices, what is not recommended and that's why there is no upload for them here. Please use it only when you know what you are doing and understand at least some basic German.
APN Settings
APN: web.vodafone.de
for data roaming you need to enable data roaming on your device and ignore the warnings of high costs
Recharges
There are several ways to top-up your account depending on where you are:
In Germany
Just go to any supermarket, kiosk, service station, newspaper stand, post office, some ticket machine etc. and get a Vodafone voucher locally named Ladebon. Vodafone calls their cash cards "CallNow". They are available for 15 €, 30 € or 50 €. The PIN must scratched free to be entered in your phone like this: *100*<12-digit PIN># and <call>. These reload cards work from abroad too, but vouchers of different Vodafone networks other than from Germany don't work.
You can also transfer credit from one Vodafone Germany account to another: this can be done online on your account, by app or by calling the account server at 22922, possible through a roaming network too. 3 €, 5 € or 10 € can be transfered. Vodafone charges 0.30 € for the transfer. It only works amongst customers or numbers of Vodafone Germany.
In and outside of Germany:
Vodafone offers several ways to top-up your account from abroad. Through their website, your online account or their app you can reach their top-up site. Choose Direktaufladung (direct top-up), not Komfortaufladung (comfort top-up) as for the latter you need a German bank account.
Vodafone uses the Dutch service provider Alphacomm BV for their recharge service. They accept VISA and Mastercard, PayPal, bank transfer (see below) and German debit systems. For a credit card transaction they charge a 0.50 € fee, for PayPal 0.75 € irrespective of the amount. This company may decline some out-of-European credit cards and cards issued in the UK, as they have done in the past. So if your card has not been accepted, use a PayPal account instead, which always works.
Other top-up agencies in Germany like prelado.de may do the job without fees. But they are also known to be somewhat picky about foreign credit cards. So you might give it a try. Prelado accepts PayPal too, if you have a positive balance on your PayPal account. Still some other agencies may charge you high for a top-up.
Bank Transfer
If you have a bank account anywhere in Europe that is part of the SEPA system, you can add credit by a simple SEPA bank transfer too without any fees. But this will take 2-3 working days until processed and finally credited on your CallYa account. So it's not a swift way. A big advantage is that you can add any amount from 0.01 € and are not restricted to the given denominations.
You have to send a SEPA credit transfer to Vodafone GmbH, IBAN: DE68 3007 0010 0250 8000 00, SWIFT/BIC: DEUTDEDDXXX and give as reference your mobile number written in German format: 017########. More info in German.
Expiry and Termination
The expiry rules of this SIM card may be interesting to you, if you plan to keep the SIM for another trip. They are very casual. The loaded balance is valid without any time restriction. If you haven't used or topped up your SIM card for more than a year, Vodafone may decide to terminate your number. They will send you an SMS 30 days before. You can then add 15€ or call 12007 from your Vodafone line to object this termination. Using your SIM for a minimal payable activity (like a sent SMS) keeps it from getting suspended too. Even when your line has already been terminated, it can be re-activated within 90 days by calling +49 172 229 0 229.
Both you or Vodafone can terminate your prepaid contract. According to German law Vodafone must redeem your unused balance. For this you need to send the SIM card by mail to: Vodafone GmbH, Vodafone-Kundenbetreuung, 40875 Ratingen, Deutschland. You also need to state your old number and give a bank account for the refund attached to the European SEPA banking system.
Comparison with Vodafone Netherlands
So far only two Vodafone networks in Europe have opened their prepaid packages to EU roaming without surcharges: Vodafone Germany (and its resellers) and Vodafone Netherlands. Both products are similar, but have certain differences as well. Click here for a comparison table.
Support
English-speaking support: +49 172 22020 (8am-8pm). Use it only as a last resource as there are conflicting reports whether this is taken from your allowance or billed seperately at a high rate.
Further options
The introduction of EU roaming without surcharges to the German market has found many copies so far. Some of them may be better for you, if you don't need 4G/LTE or voice and SMS.
most MVNOs on the German Vodafone network like otelo, fyve, Rossmann mobil, Edeka mobil or the new Lidl connect have now skipped all surcharges for EU roaming too. Included allowances of their packages can be used without extra fees in all EU/EEA countries. They offer different packages, some with data-only, that can be found in their respective sections in the Germany chapter. While they may have slightly lower rates than Vodafone, all of them don't offer 4G/LTE so far and their SIM cards are mostly only available in stores in Germany. So they remain only an option, if you start in Germany or have somebody to buy it for you there.

in October 2016 Vodafone's major rival in the German market Deutsche Telekom started to match Vodafone's policy on EU/EEA roaming without surcharges in all of these countries. From now on you can use any domestic data allowance of their Magenta Start or Data Start prepaid plans and use it abroad at the domestic German rate too. Telekom's roaming partners have even a bigger variety than Vodafone's and also include 4G/LTE roaming. Their rates are very similar to Vodafone's for data, but don't include most calls and SMS like Vodafone does. For exact rates and options check their section in the Telekom Germany chapter. Telekom's prepaid starter packs are widely available through the internet like those of Vodafone on eBay or Amazon.de to be sent worldwide. Unlike Vodafone, Telekom's resellers or MVNOs haven't copied the plans of the operator yet.

Finally in February 2017 the third German operator O2 (Telefónica) included EU/EEA roaming without surcharges to their Prepaid plans. Their rates are again similar to Vodafone's and Telekom's. For exact rates and options check their section in the O2 Germany chapter. O2's prepaid starter packs are widely available through the internet like those of Vodafone on eBay or Amazon.de to be sent worldwide. Unlike Vodafone, O2's resellers or MVNOs haven't copied the plans of the operator yet.