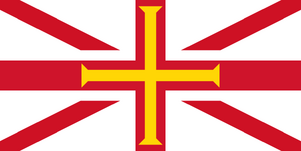 This article refers to the Channel Islands, an archipelago of British Crown dependencies in the English Channel off the French coast of Normandy. It comprises the two main islands of Jersey and Guernsey. The networks in Jersey and Guernsey are separate, although the same companies now cover both jurisdictions. Guernsey networks cover the smaller inhabited islands of Alderney, Sark, Herm, Jethou and Brecqhou.
The Channel Islands are not part of the United Kingdom, despite being British and geographically close to the United Kingdom. Consequently they are not part of the European Union (EU) or the European Economic Area (EEA), and are therefore not subject to EU roaming price caps, either for visitors from the EU & EEA, or for residents who travel to the EU or EEA.
Providers Edit
All Channel Islands are covered by the same three networks:
Sure
JT Jersey/Guernsey
Airtel-Vodafone
Jersey and Guernsey always operated their own telephone services independently of Britain's national system. Both islands still form part of the British telephone numbering plan, but Ofcom (the UK regulator) doesn't have responsibility for telecommunications regulatory and licensing issues on the islands. This job is done by a local agency called CICRA.
2G is on 900 and 1800 MHz and 3G on 2100 MHz on all three operators. CICRA awarded 4G spectrum in 2014 on 800 and 2600 MHz. All three operators already started in 2015 and give out 4G/LTE to prepaid customers without surcharges on all of their plans. Like in the UK, prepaid is mostly called pay-as-you-go and given out without registration.
EU roaming Edit

Be aware that the Channel Islands are
not
part of the UK, nor the EU or EEA, where from June 2017 new international roaming rules are enforced. So roaming rates on many European SIM cards are
not
capped or regulated there and can be much higher.
Some providers, mostly from the UK and Ireland, however voluntarily treat the Isle of Man as an EU territory, but others like O2 UK have ceased to do so. Better check your EU/EEA provider first, before use or buy a local SIM card instead.
When roaming in the UK with a SIM card from the Islands, it's important that you turn off your general mobile data as well as data roaming. Because UK networks are also +44, your handset may recognise this as a local network option and could be using data without you knowing, resulting in unexpected bill shock on your return as Channel Islands providers still charge excessively for roaming.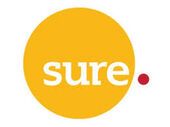 Sure is the leading operator on the islands. It became part of Cable & Wireless Communications in 2010 and was purchased by Bahrain-backed Batelco Islands Ltd. in 2013. 4G/LTE started in 2015 and is given out on prepaid without surcharge. It claims to have full 4G/LTE coverage already on both main islands.
Availability Edit
Their pay as you go SIM cards are free of charge, all you need to do is top up £5 to activate. Call in store for your SIM card (nano and micro SIMs available form Sure shops only). Their Guernsey shop is located at High Street, the Jersey store at King St.
Top-up vouchers for £5, £10 or £20 can be found at many outlets throughout the islands. To check balance, type *#100#. To top-up by code, type *#101*<13-digit PIN>#.
Data rate Edit
Data on voice SIM cards are given according to your top-up:
top-up £5: 2 GB, 100 domestic mins and txts for 7 days
top-up £10: 5 GB, 250 domestic mins and txts for 14 days
top-up £20: 10 GB, 5000 domestic mins and txts for 30 days
Data outside these allowances are charged at 10p per MB.
Data-only plan Edit
Sure also sells Mobile Broadband pay-as-you-go plans for occasional use on dongles, routers or tablets. You will be charged £1 as soon as you connect to internet and can download up to 500 MB until 23:59:59 on the same day. After this volume has been reached speeds will be reduced.
More info Edit
JT Jersey / Guernsey Edit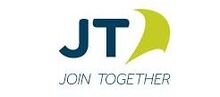 JT Jersey and JT Guernsey is the second provider on the islands. It used to be the old state-owned operator in Jersey, but is now privatized, covers the whole Channel Islands as JT Global and is on par with the other two operators. Like them, 4G/LTE is given out on prepaid without surcharges.
Availability Edit
Their pay as you go SIM card is available in Jersey in their store at 18 Queen St, St. Helier and in Guernsey at 24 High St. The SIM card is for £2 and comes with £3 of credit. You need to opt-in by dialling 231 then press the call key on your mobile.
Top-ups can be found at many places on the islands through Payzone terminals or by top-up cards. Check balance by *#133#. Also top-ups can be made online using international credit card, go to website and click to Register.
Data rate Edit
Like their competitors, data is connected to top-ups.
£5 top-up gives you 500 MB data, 500 JT mins and SMS for 7 days and £5 credit
£10 top-up gives you 3 GB data, 1000 JT mins and SMS for 14 days and £10 credit
£25 top-up gives you 10 GB data, 10000 JT mins and SMS for 30 days and £25 credit
This volume can be doubled if you use their new JT My top-up app for Android or iOS. Data outside these time frames are charged at 10p per MB.
They also have a PAYG prepaid data-only SIM, but the rate stays at 10p per MB always. Note that for data roaming in the UK or the EU JT charges excessive £3.99 per MB.
More info Edit
Airtel-Vodafone Edit

Airtel-Vodafone is a mobile phone provider in Jersey and Guernsey and a partnership between Bharti Airtel of India and Vodafone UK. They are the third operator on the islands and started in 2007. Their coverage is on par with its competitors. 4G/LTE has been started: coverage map. They have the cheapest international call rates of all three providers and 4G/LTE is given out on prepaid without surcharges.
Availability Edit
Their pay as you go SIM card called 'Super SIM' is available free of charge in their stores. The Guernsey store is located at 45 High St., the Jersey store at 26 Queen St. in St. Helier.
Top-ups can be made through vouchers or Payzone terminals all over the islands or by top-up cards. Check balance by typing *123#. Also top-ups are possible online with international credit cards here
Data rate Edit
Similar to Sure and JT, Airtel-Vodafone gives out data as bonus for top-ups:
£10 top-up: 4 GB data and unlimited on-net calls and SMS for 30 days as bonus
£20 top-up: 10 GB data and unlimited on-net calls and SMS for 30 days as bonus
Out of package rate is 4p per MB plus 1p per data session.
More info Edit
Ad blocker interference detected!
Wikia is a free-to-use site that makes money from advertising. We have a modified experience for viewers using ad blockers

Wikia is not accessible if you've made further modifications. Remove the custom ad blocker rule(s) and the page will load as expected.