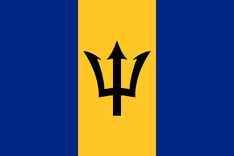 Barbados is a sovereign island country in the Lesser Antilles of the Caribbean. It's covering an area of 432 km2 and is situated about 168 km east of the islands of St. Vincent and the Grenadines and 400 km north-east of Trinidad and Tobago. Almost 300,000 people live on the island.
Like on many Caribbean islands there are these two usual providers plus a newcomer:
Digicel Barbados
Flow (by Cable & Wireless)
Ozone Wireless (4G/LTE-only)
Flow is the incumbent provider and Digicel came to the Caribbean 2001-6 to end this monopoly. A third provider called Sunbeach on CDMA was closed in 2013. Digicel has become market leader and commercially launched its 4G/LTE mobile network in the capital Bridgetown in 2016, Flow in 2017. Ozone Wireless has received a LTE license in 2014 and is finally due to start in 2017.
Flow is on US frequencies of 1900 MHz for 2G and 850 MHz and 1900 MHz for 3G, while Digicel uses European bands of 900 MHz and 1800 MHz for 2G and 2100 MHz for 3G. Digicel's 4G/LTE has started on 700 MHz and 1900 MHz (bands 17 and 2) while FLOW's 4G/LTE is on bands 1900 MHz and 850 MHz (Band 2 and 5). Ozone will only operate on 4G/LTE on 700 MHz (band 13).
SIM card prices are somewhat variable between BDD 10 and 30 with or without some included credit.
Currency of rates in this article is the Barbadian, Bajan or Barbados dollar (BBD, Bds.$) that is linked to the US$ in ratio BDD 2 : US$1. The new cellphone tax of 22% is included in the given prices.
Digicel Barbados Edit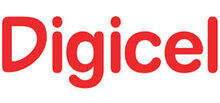 Digicel started in 2004 to challenge the monopoly of Lime that is called now Flow. They have been so successful in Barbados to reach 57% market share in 2015. In 2016 it launched as first operator 4G/LTE in Bridgetown. For frequencies check Basics section. It has a good coverage all through the island: coverage map.
Availability Edit
SIM cards are sold in their stores (locator). Be prepared to show a passport for purchase. Users report variable charges for the SIM of BBD 25 or 30 for the micro SIM card while standard SIMs come much cheaper. So it may be better to cut them to size.
Top-ups can be made online by credit card without surcharges or by vouchers sold all over the island. Values are BBD 5 to BBD 250. Digitel offers CreditU where you can top-up one number by another: dial *128*<receiving mobile no.>*<top-up amount>#. Wait for confirmation and then dial *128*1# to confirm. BB$ 0.25 is charged for this service.
Dial *120# to check your account balance.
Data feature packages Edit
These data plans called Smart Plans are on 2G, 3G and their new 4G/LTE too:
Volume
Time
Price (BBD)
50 MB
1 day
$ 4
100 MB
$ 6
500 MB
3 days
$ 10
500 MB
7 days
$ 10
1 GB
$ 14
2 GB
$ 21
1.25 GB
14 days
$ 28
1.5 GB
30 days
$ 30
3 GB
$ 45
5 GB
$ 50
10 GB
$ 60
Activation us by code *246# and choose bundle. To check your data balance on a data plan, dial *120*131#. Taxes (VAT) are included.
International roaming Edit
For international roaming you have to buy a roaming plan valid for 7 days at BBD 60. This service allows Digicel customers travelling to the USA, Canada and all other Digicel Caribbean territories to call, text and use data at domestic Barbados rates. You will need to connect to AT&T or T-Mobile in the US, Rogers in Canada or Caribbean Digicel networks. To activate Roam like you are Home dial *153#.
Note, that data bundles don't apply while on the Roam Like You're Home plan. You will be charged the domestic default rate of BBD 0.45 per MB while roaming.
More info Edit
APN: web.digicelbarbados.com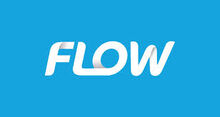 Flow, up to 2015 called Lime and rebranded, is the incumbent provider in Barbados. It's operated by Cable & Wireless that has been sold to Liberty Global. In recent years they have fallen back against Digicel, but lowered rates in 2017. They offer a good 2G and 3G coverage, and launched 4G/LTE in 2017 (for their frequencies check Basics section).
Availability Edit
Their SIM card is sold in their stores for BBD 25 with BBD 10 credit. Be prepared to show your passport at the point of purchase.
Top-ups of BDD 5 to BBD 120 can be made online or in top-up kiosks, supermarkets and gas stations all over the island. Any top-up stays valid for 90 days irrespective of the amount. Check your balance by *120#.
Data feature packages Edit
Default rate outside packages is BBD 0.61 per MB. These data packs are offered (VAT included):
Volume
Time
Price (BBD)
Activation
50 MB
1 day
$ 4
*146*50#
150 MB
$ 5.99
*146*150#
200 MB
$ 7
*146*200#
400 MB
3 days
$ 7.99
*146*400#
500 MB
$ 10
*146*500#
600 MB
7 days
$ 10.99
*146*600#
700 MB
$ 12
*146*700#
1 GB
$ 14
*146*1007#
1 GB
14 days
$ 18.99
*146*1014#
1.5 GB
$ 28
*146*1500#
2.5 GB
$ 35
*146*2500#
2 GB
30 days
$ 36
*146*2000#
4 GB
$ 48
*146*4000#
5 GB
$ 49.99
*146*5000#
7 GB
$ 55
*146*7000#
8 GB
$ 56.99
*146*8000#
10 GB
$ 60
*146*10000#
All plans will automatically renew once the plan expiry date has been reached provided that there is sufficient credit on the account. If you want to disable the auto-renew feature, you dial *363*1#.
International roaming Edit
For roaming in the US (on AT&T) and all Flow markets in the Caribbean they sell these roaming plans:
250 MB data + 60 internatl. mins for 3 days: BBD 41.99
500 MB data + 150 internatl. mins for 7 days: BBD 78.99
You need to activate roaming first and choose package by *190#. Overuse fee is BBD 0.61 per MB.
More info Edit
Ozone Wireless Edit

Barbados' newest mobile licensee Ozone Wireless launched a commercial 4G/ LTE network in 2017. The privately-owned newcomer holder of a mobile licence since 2014 is aiming to take on the island's established network operating duo of Digicel and Flow by promising 'attractive data packages and flexible contracts with no long-term commitment'.
It initially spans 31 cellular sites across the island, using Ozone's 4G 700 MHz (band 13) licensed frequencies: coverage map. Take care that there is no fallback or roaming on 2G or 3G. However, Ozone routes calls over their LTE network using VoLTE.
In 2018 Ozone is debt-stricken and its future looks unclear. The cellco has frozen all debt payments until January 2019, and reduced its staffing from 60 to just 12. Strategy-wise, Ozone will seek to focus on its MiFi devices, although it will continue to import handsets and attempt to build up its mobile base. Be cautious when you use them.
Availability Edit
You can get an AirZ SIM card at their HQ Ozone Store at Manor Lodge Business Complex, Green Hill, St. Michael for free, but you need to top-up a plan. Be sure that your device works on LTE band 13. They can also sell you devices and Mifis in their store.
You can recharge at the store, through their app by credit card or at 900 recharge locations (locator).
Data feature packages Edit
Their prepaid lines are dubbed AirZ. Default data without a package is $ 0.30 per MB. These 4G packs are offered:
| Package | Data | Time | Price |
| --- | --- | --- | --- |
| AirZ Lite | 1 GB | 7 days | $ 12 |
| AirZ Power | 3 GB | 30 days | $ 30 |
| AirZ Max | 6 GB | 30 days | $ 45 |
| AirZ Boss | 15 GB | 30 days | $ 60 |
| AirZ Mifi | 20 GB | 30 days | $ 75 |
| AirZ Mifi Plus | 40 GB | 30 days | $ 100 |
Activate in store. All unused data rolls over to the next month. All packages auto-renew. To stop auto-renewal or change plans, contact customer support 246-696-6322.
More info Edit
APN: internet.ozone.net.bb