There are international SIM cards on the market offering worldwide data roaming or at least in major regions. Their offers are collected here in this all countries section. Their data rates are often more expensive than on the national level. So always compare with local SIM cards and roaming offers in your country. Although you won't save much using these cards, they may be a good option for frequent travellers and people travelling through multiple countries. Many of these products are still overpriced, but rates are slowly coming down. Currently, the cheapest products come from Russia.
For travel combo packages with a Wi-Fi hotspot rental or purchase combined with a worldwide data plan check this other article here.
PART 1: Worldwide Data SIM Cards Edit
The data SIM-only approach has the main advantage, that you can use your own gear. You don't need to buy or rent and learn how to handle another device. But you need to be sure, that your device works on the frequencies employed in this country. So check compatibility of your mobile with the bands offered in your destination before you start your journey. Compared to offers that include a WiFi router they are harder to share between devices and are priced higher for data than WiFi combo plans, for which you'll have to pay extra for the hardware.
More than half of all international roaming SIM cards are based on just three platforms:
an Estonian platform with TravelSim, AirBalticCard and others
a Jersey-based platform on JT Telecom with an "UK" number, that is in fact from Jersey
on the Naka platform based on this MVNE from Switzerland
All three platforms release many copies and clones under different brands and names geared for slightly different markets. Please understand that we only feature the cheapest or most interesting offers amongst them. The other brands are only mentioned shortly with links for you, if you want to know more.
TravelSimEdit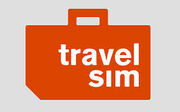 TravelSim is one of the oldest and most established companies to have launched an international prepaid card, using an Estonian (+372) number. It has voice and text service in about 196 countries and proved to be quite reliable.
The only problem has been its very high cost for data. If you travel a lot and always go to different countries it can be much more comfortable to use only one prepaid number which can be used (almost) worldwide.
In 2016 they lowered some data prices and scrapped their data card. They now offer only one product for voice, text and data on 2G, 3G, no 4G/LTE with lower rates, but a higher start-up price.
Start-up price and availabilityEdit
The TravelSim card is only available online on their website with worldwide free shipping in these starters:
TravelSIM card with 1 GB pack in zone 1: 29 €
TravelSIM card with 5 GB pack for Russia, China and Northern Countries: 36 €
TravelSIM card with 1 GB pack in zones 1 and 2: 60 €
TravelSIM card with 50 € credit: 75 €
So the starter is 11 € with a package included or 25 € with credit. It can be reloaded by international credit cards on your TravelSim online account and stays valid for 2 years after the last top-up. A SIM card replacement costs 10 €.
Credit lasts for one year from the last top-up and the SIM card will stay alive as long as it's recharged once a year.
Unlike voice and text, data is available in about 100 countries on 2G and 3G only. The rates range from crazy 0.19 € to 10 € per MB depending on the country. The price model is split into 2 schemes: a pay-as-you-go rate and package rates.
Pay-as-you-go rateEdit
It's the default rate when no package is activated. Rates are charged in 1 KB or 10 KB increments and the most important countries are 0.19 EUR per MB: in the most countries of Europe, North America, China, Egypt, Korea, Russia, Thailand, Turkey. But some single countries or operators can be up to 10 € per MB. For details see new price guide (click on data rates)
Data packagesEdit
Furthermore, they offer these new data roaming packs according to three zones:
Volume
Time
Price
Zone 1
Zone 2
Zone 3
250 MB
14 days
n/a
n/a
24 €
500 MB
30 days
12 €
25 €
45 €
1 GB
30 days
18 €
49 €
89 €
2 GB
30 days
34 €
89 €
169 €
To activate a package, got to this website.
Zone 1: most EU and EEA countries, Brazil, Chile, China, Colombia, Costa Rica,  Faeroe Islands, Finland, Greenland, Guatemala, Honduras, Hong Kong, Israel, Malaysia,Mexico,  Nicaragua, Paraguay, Puerto Rico,  Russia, Singapore, Switzerland, Thailand, Uruguay, USA
Zone 2: Argentina, Armenia, Australia, Belarus, Canada, Czech Republic, Georgia, Guadeloupe, Indonesia, Ireland, Korea (South), Montenegro, Panama, Peru, Philippines, San Marino, Saudi Arabia, South Africa, Tajikistan, Turkey
Zone 3: Anguilla, Antigua and Barbuda, Aruba, Azerbaijan, Barbados, Bermuda, British Virgin Islands, Cayman Islands, Dominica, Ecuador, Egypt, El Salvador, Grenada, Haiti, India, Jamaica, Japan, Kazakhstan, Kuwait, Macau, Macedonia, Moldova, Nepal, Netherlands Antilles, New Zealand, Nigeria, Qatar, Serbia, Sri Lanka, St.Kitts, St.Lucia, St.Vincent / Grenada, Suriname, Taiwan, Turk & Caicos Isl., Ukraine, UAE
Zone 3 package includes zones 1 and 2, zone 2 package includes zone 1. They offer these special packages for certain countries:
for the EU: 5 GB for 30 days at 39 €
for the Russia: 5 GB for 30 days at 26 €
for the Russia: 1 GB, 100 mins, 100 SMS for 30 days at 49 €
Only one package can be activated at once. A data package is activated as soon as the order through USSD-command is made (even in the country not listed above). The package cost is taken immediately. The package is completed either when the ordered amount of data is used, or when duration time is reached. It's possible to order a new data package, when the data amount has been finished, despite the duration time of this package. If the amount of data hasn't been used, the client can't order a new package. 
More InfoEdit
The rates are above the prices of average national data SIM cards. It depends on how much you are willing to pay extra for an international solution. Always compare the TravelSIM rates with the roaming rates of other mobile providers.
As calling an Estonian mobile number can be expensive TravelSIM made a deal with the VoIP providers Skype and Viber that can be activated by *146*711# for free. When the feature is activated, Skype and Viber users can call the TravelSIM number for free using special dialing format +372800XXXXXXXX, where XXXXXXXX is a TravelSIM number without the prefix 372. The call is free for the Skype and Viber user, but the TravelSIM user still has to pay for an incoming call.
APN: send.ee
Username: number of your Travelsim: 3725......
Website: www.travelsim.com
TravelSIM is copied into many different clones like OneSimCard, XXSim, airBaltic mobile or LemonSIM. These products may offer the same or a very similar portfolio. Some have severe restrictions like XXSim or more options like airBaltic mobile mentioned below.
OneSimCard Edit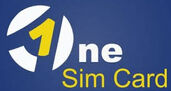 On the other side of the Atlantic OneSimCard by Belmont Telecom Inc. offers a very similar product. Its "data & roam" SIM works in 160+ countries, is also based on an Estonian number (+372) which is added by a US or Canadian number and has essentially the same rates like TravelSIM. Unlike TravelSIM OneSIMCard doesn't expire as long as you make any activity every 2 years. However, loaded funds expire 10 months after your last recharge, unless you top up again.
The main difference is the underlying currency of US$ instead of Euro. The SIM costs $29.95 with free shipping in the US and the tariff table is identical to TravelSIM: The PAYG rate of 0.19€ is $0.25, 0.39€ is $0.50 going up to 20€ or $25. They also sell totally the same data packages for the equivalent rates in US$. Although data of some countries are not counted twice in the packages like with TravelSIM, they simply cut in half the allowances of the (2x) countries, which is the same in the end. For more info see TravelSIM above or check their website. If you live in America, it might be the closer choice for you to get the same SIM plan.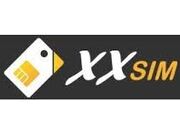 Like TravelSim XXSim is a reliable international SIM card based on an Estonian (+372) number which has been around for years. In fact, both products use the same platform. Voice is available in about 190 countries and data in a few less. While TravelSim has issued a data card, XXSim has not (yet). XXSim offers the exact same data prices given above at the pay-as-you-go-rate, but they don't offer any packages though.
Edit: Now XXSim offer data packages.
That's why XXSim can't be recommended. First you pay the premium of an international SIM card, but you don't get the discounts of TravelSim. Charging 0.19 EUR per MB within the EU, you are almost at the price cap for any SIM card sold in the EU with roaming data. So for many users the roaming option of your home carrier is the more convenient choice at the same price, while TravelSim is the cheaper alternative if you want to buy an international card.
airBalticcard mobile Edit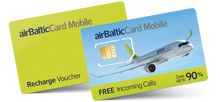 The airBalticcard Mobile International SIM card of the Baltic airline is another product with an Estonian number (+372). It's based on the same Estonian SIM platform as Travel SIM, XXSim or OneSimCard giving roaming data in 196 countries.
They have been around since 2006 calls are made through call-back procedure and mobile data is on 2G and 3G. From summer 2018 new SIM cards are offered that support 4G/LTE too in some countries.
Availability Edit
Their SIM card is sold in all airBaltic flights and online with worldwide free delivery in all three sizes:
for € 10 without balance
for € 35 with € 30 credit
for € 50 with the same credit
Its loaded credit doesn't expire as long as the SIM is being used, but the if the SIM is not used for 700 days or balance not refilled, it will be deactivated.
Top-ups can be made online by credit card or by refill cards sold in airBaltic flights and ticket offices. Check balance by *146*099#.
Data rates Edit
Their default rate is the same as TravelSIM, OneSIM or XXSim (see above). In about 150 countries worldwide the same packages as TravelSIM (see list at TravelSIM above) are offered and further special packages are offered additional to TravelSIM.
Check this list for details about their offers and how to activate and deactivate the packages. As special offers not mentioned under Travel SIM they offer:
1 GB for 14 days: € 5 valid in Denmark, Estonia, Finland, Latvia, Lithuania, Norway, Russia, Sweden
1 GB for 30 days: € 15 valid in all of the EU, EEA, USA, Russia, Brazil, China, Indonesia, S. Korea, Turkey, Thailand and a few more
3 GB for 30 days: € 26 valid in China
5 GB for 30 days: € 26 valid in Denmark, Estonia, Greece, Finland, Israel, Latvia, Lithuania, Norway, Russia, Sweden.
5 GB for 30 days: € 39 valid all over the EU and EEA only
1 GB at € 2, 3 GB at € 6, 5 GB at € 10, 10 GB at € 19, all for 30 days valid in Scandinavia and the Baltic States.
€ 1 valid for 365 days: a per-MB rate of € 0.015 in the EU, EEA, US, China, Russia, Israel, S.Korea, Singapore
More info Edit
Piranha MobileEdit

Piranha is an international SIM card coming with an US (+1) and an UK (+44) mobile number. It offers prices slightly below TravelSIM based on a pay as you go rate, but higher as no packages are offered.
Start-up price and availabilityEdit
The Piranha SIM card can be purchased "free" with a £2.50 delivery charge to anywhere in the world. Top ups can be made online with credit card or PayPal starting at £10.
Generally, they offer good rates on voice, text and data, but the rates are as complicated as the technical settings. In some countries, calls are made through a callback procedure.
Reliability
There are user reports online of reliability issues, especially with receiving SMS, as well as the SIM taking an unusually long time to get a working signal when arriving in a new country.
Data ratesEdit
For data, they offer roaming in about 140 countries. It is billed in 50 KB increments. Rates differ even in the same country, depending on which local roaming network you are on. Some price examples:
0.02 € - 0.08 €/MB: all available EU/EEA networks
0.03 €/MB: USA (T-Mobile)
0.09 €/MB: USA (AT&T), Turkey (Avea, Vodafone)
0.11 €/MB: Australia (Optus, Telstra), Canada (Rogers), China (Unicom), Israel (Orange), Russia (Megafon, Beeline), Thailand (dtac, True), Singapore (Starhub), S.Korea (olleh), South Africa (Vodacom), Switzerland (Salt., Swisscom)
0.11 €/MB: Brazil (vivo), Mexico (Movistar), UAE (du, Etisalat), India (Aircel)
0.23 €/MB: Indonesia (Indosat), Japan (NTT docomo)
0.34 €/MB: Egypt (Etisalat)
1.73 €/MB: Cuba (Cubacel)
Because of different rates for different providers in the same country, be sure to pick the cheapest first and disable automatic network selection, so your device can't switch the roaming networks. Furthermore, Piranha mobile allows you to make calls through VoIP if you install their VoIP app or have a VoIP-router and Wifi connection. No data packages are offered.
Using openroamer.com APN, there are other offers on the market. They all employ the same technicalities as Piranha Mobile and have only slightly modified rates:
Due to increased costs, effective March 2017 the Mobi Passport SIM Service is discontinued. Existing accounts with an active SIM card have been migrated to Piranha Mobile.
More info Edit
KnowRoaming Edit
KnowRoaming is a Canadian start-up with a new approach: They provide a "SIM sticker" that has to be applied to your home SIM. Thus, all calls, texts and data outside of your home market are diverted through the KnowRoaming SIM addon.

Their sticker intercepts electrical signals before they go to the regular SIM. If you're in your "home" country it passes everything through. Otherwise it "takes over" and functions as a second SIM. They claim that this sticker will fit over regular, micro and nano SIMs.
As this sticker proved to be too complicated for some, from 2017 they now offer regular triple-size SIM cards too with an UK and US number.
Start-up price and availability Edit
The SIM sticker is only available online with worldwide free shipping. It costs $29.99 with $10 credit and comes with an applicator for micro-, mini- or nano-SIM. They also sell a regular SIM card at $9.99 without credit. The SIM card comes with a free US number, some other countries can be added for pay. The SIM card or sticker can only be managed and reloaded by their app available for Android, iOS and Windows Phone.
Validity Edit
The SIM card does not expire. All prepaid credit and unused data packages will expire nine (9) months after the last prepaid credit purchase. Data is available in more than 150 countries and from summer 2017 in 60 countries in 4G/LTE too (see 4G list). The data rates range between $0.15 and $1 per MB depending on the country. Like TravelSIM, the price model is split into two tariff lines: a pay-as-you-go rate and a package rate.
Pay-as-you-go Rate Edit
It's the default rate and the only rate for some countries. Here are some examples:
$0.10 per MB: USA
$0.15 per MB: all countries of the EU/EEA, Australia, Canada, Singapore, South Africa, South Korea, Switzerland, Turkey
$0.20 per MB: Argentina, Hong Kong, India, Israel
$0.25 per MB: Brazil, Mexico, UAE
$0.30 per MB: China, Russia, Thailand
$0.35 per MB: Japan
see full prices here. Data seems to be proxied through French servers.
Data Packages Edit
Furthermore, they offer the following data pack to be activated by app:
"Unlimited" data for $7.99 per day. This pack is only valid in about half of their offered countries (for list of countries scroll here).
In their T&Cs they state [[1]] that they can throttle speed to 128 kbps after having reached only 250 MB per day.
Free WhatsApp Edit
In 2016 they've added free WhatsApp use to their products. It works in all countries and includes not only sending messages but voice or video calls and send images at no charge as well. However there are some points you need to be aware of:
The daily free WhatsApp traffic limit is set to just 20 MB for a period of 30 calendar days following the date of an account credit purchase in the KnowRoaming app. After the 30-day period has elapsed, customers must purchase more prepaid account credit in the app to continue to enjoy bonus WhatsApp data usage. Otherwise WhatsApp data usage will be deducted from the customer's prepaid account balance. The minimum account credit purchase is $25. Data packages purchased on the website and added with a voucher code will not provide 30 days of bonus WhatsApp data usage.
It might be the better alternative to ChatSIM (see below) for using only WhatsApp on roaming. Please note as the Google Push Messaging is blocked, you will not get notification on incoming messages. You need to periodically check the app to see if there are incoming messages.
Owners of Alcatel's Pop 4, Pop 5, Pop 6, A2 XL, A3 XL and ZTE's Blade V8/V9 smartphones don't need to purchase KnowRoaming's SIM card or sticker. These phones were designed in collaboration with KnowRoaming and contain software emulating their SIM card. Normally they come with the RoamNow! App pre-installed. The app is what you'll use to manage the service. Among other things, it allows you to choose the country, select data packages, and make payments. On your end as the user, there's nothing more to do. The phone believes a SIM card is inserted and will enable service.
With these devices roaming is available in all GSM carriers. In the US, that excludes Verizon and Sprint, but for users of T-Mobile, Sprint, and other MVNOs, the overall setup is fast and intuitive. (source)
More info Edit
Slimduet Edit
The sticker technique has been copied by mobile value-added service provider Taisys Technologies and European carrier JOIN Experience who issued a pan-European plan for 39 countries. They call their sticker SIM "Slimduet Card" and combine it with an own app to purchase bundles and manage your plan. More info about their product: https://www.slimduet.net/en

Keepgo is an Israeli-based start-up founded in 2009 with offices around the world. For travelers, it's offering a SIM card preloaded with a data bundle for roaming at selected destinations in 4G/LTE too at very high rates.
Countries and rates Edit
They offer a unified rate in a total of 70+ countries.
AMERICA:, Argentina, Brazil, Canada, Chile, Colombia, Costa Rica, Ecuador, El Salvador, Guatamala, Mexico, Nicaragua, Panama, Peru, Puerto Rico, Uruguay, Venezuela, USA.
EUROPE: all over the EU/EEA, Switzerland und Turkey.
OTHER: Australia, China, Hong Kong, Singapore, Thailand, Israel, South Africa, Egypt.
List of countries and the local roaming networks. In about 50% of the countries 4G/LTE roaming is available.
SIM card is data-only, no voice or texts, but VoIP is possible. Their "Lifetime Data SIM Card" is available for US$ 49 containing 1 GB roaming data. They also sell a mobile WiFi Hotspot router (mifi) including the SIM from above for US$ 99. Package allowance is valid for 1 year. (e.g. if you buy 1 GB package, you can spend it whole year) and data traffic are charged in 1 KB increments. The SIM card is supposed to last a "lifetime".
Availability and refills Edit
You have to order it online on their website in mini, micro or nano size. Shipping is free to 38 countries and payment by credit card. There you can refill the SIM card too. These refills are available:
500 MB for $19 (= 3.8c per MB)
1 GB for $35 (= 3.5c per MB)
3 GB for $85 (= 2.8c per MB)
5 GB for $119 (= 2.4c per MB)
10 GB for $219 (= 2.2c per MB)
Each refill extends the data validity for 1 year including the unused data on the card at the moment of the refill.
More info Edit
Transatel DataSIMEdit

This SIM card is offered by the Transatel group based in Paris. Their data SIM card can be used in every data device. Recently, they've made a deal with Microsoft to market their product with Windows10. Their SIM covers more than 130 countries so far in 2018. Some of their roaming partners are now in 4G/LTE.
Availability Edit
You can either choose a SIM card preloaded with initial data credit called "International Data SIM card", which can be used in any of the covered countries, or the international "WiFi hotspot". The international data card comes in different start-up packages to be delivered worldwide (express delivery is extra):
for € 25: with € 25 of credit valid for 3 months (incl. free SIM card)
for € 50: with € 50 of credit (+ € 5 free bonus) valid for 6 months (incl. free SIM card)
for € 100: with € 100 of credit (+ € 15 free bonus) valid for 1 year (incl. free SIM card)
they also sell a 3G MiFi/WiFi hotspot (Huawei E5330) for € 74 including € 25 credit for 3 month, or for € 98 with € 55 credit valid for 6 months, or for € 145 including € 115 credit for 1 year.
they also sell a 4G MiFi/WiFi hotspot (Huawei E5577 Cs) for € 129 including € 25 credit for 3 month, or for € 153 with € 55 credit valid for 6 months, or for € 200 including € 115 credit for 1 year.
all the regional packages (see below) can be combined with the starters too
Recharges Edit
You can top-up online on your personal account using credit cards or PayPal. You can either top-up value that is valid for all countries and can be transformed into packages or a specific pack. Three sizes are offered:
€ 25: valid for 3 months
€ 50 gives € 5 bonus, all valid for 6 months
€ 100 gives € 15 free bonus, all valid for 12 months
The data SIM will be automatically be deactivated 18 months after your last use.
PAYG data rates Edit
More than 180 countries mostly in Europe (map of countries and list of operators), some in America, Asia and Africa are offered on a reduced per-MB between 0.02 € and 0.9 € per MB. Data is on 3G and on 4G/LTE in about 60 countries - for networks see http://www.transatel-datasim.com/data-coverage/.
Regional data bundles Edit
For continents, regions or countries they offer these regional bundles valid in all included regions for 30 days:
Europe: € 25 - 2 GB, € 69 - 10 GB in all of the EU/EEA, Russia, Ukraine, Israel, Moldova, Montenegro, Serbia, Turkey

bundles for France, Island, Israel, Italy, Spain, Turkey, and the UK available
Asia: € 39 - 1 GB in 23 Asian countries incl. India and China

Best Asia: € 15 - 3 GB in Japan, Korea, Phillippines, Laos, Sri Lanka, Singapore, Taiwan, Thailand, Vietnam

America: € 39 - 500 MB in US, Canada and Mexico, but few Latin American countries so far
Oceania: € 19 - 1 GB only in New Zealand, Papua New Guinea, Solomon Islands, not Australia!
Africa/Middle East: € 39 - 1 GB in only in 15 regional countries
Caribbean: € 29 - 1 GB in all Digicel networks of the Caribbean islands, Guyana and French Guiana, Suriname
For exact country list see this page.
More info Edit
GigSky and Apple SIM Edit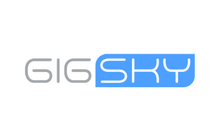 GigSky is an US-American company based in California, which runs a world data SIM with data-only services in about 180 countries so far, but no voice or text available. Data is mostly on 4G/LTE too, which is a plus compared to other SIM cards.
Availability Edit
You can buy a Gigsky data SIM on Amazon.com or Amazon.co.uk with worldwide delivery. Expect 1-30 days for delivery depeding on destination country.
The SIM card is sold for US$ 9.99 or £ 9.99 in mini, micro and nano size and it won't expire. Top-ups are made by credit card through your personal account.
They have lowered prices in 2017 and introduced 5 regional plans, You don't need to purchase an extra bundle for every country visited anymore.
Data Rates Edit
Their 5 regional bundles:
North America: Canada, Mexico, USA (and US territories)
Europe: all EU and EEA countries, Switzerland, Russia
Asia/Pacific: Afghanistan, American Samoa, Armenia, Australia, Azerbaijan, Bangladesh, Bhutan, Cambodia, China, Christmas Island, Fiji, French Polynesia, Guam, Hong Kong, India, Indonesia, Japan, Kazakhstan, Kyrgyzstan, Laos, Macau, Malaysia, Mongolia, Myanmar, Nauru, Nepal, New Zealand, Pakistan, Papua New Guinea, Philippines, Samoa, Singapore, South Korea, Sri Lanka, Taiwan, Tajikistan, Thailand, Turkey, Uzbekistan
Latin America/Caribbean: Argentina, Belize, Bolivia, Brazil, Chile, Colombia, Costa Rica, Dominican Republic, Ecuador, El Salvador, French Guiana, Guatemala, Guyana, Haiti, Honduras, Nicaragua, Panama, Paraguay, Peru, Uruguay, Venezuela and all Caribbean Islands (except Cuba and US territories)
Middle East/Africa: Algeria, Bahrain, Botswana, Burkina Faso, Burundi, Cameroon, Cape Verde, Chad, Côte d'Ivoire, Egypt, Ghana, Iraq, Israel, Kenya, Kuwait, Liberia, Madagascar, Morocco, Namibia, Nigeria, Oman, Palestine, Qatar, Rwanda, Réunion, Saudi Arabia, Senegal, Sierra Leone, South Africa, Sudan, Swaziland, Yemen, Zimbabwe
| Data | Validity | North America | Asia + | Latin America | Middle East |
| --- | --- | --- | --- | --- | --- |
| | | OR Europe | Pacific | + Caribbean | + Africa |
| 100 MB | 1 day | n./a. | US$ 10 | US$ 10 | US$ 10 |
| 300 MB | 1 day | US$ 10 | n./a. | n./a. | US$ 20 |
| 500 MB | 15 days | US$ 15 | US$ 25 | US$ 20 | US$ 35 |
| 1 GB | 15 days | US$ 20 | US$ 40 | US$ 30 | US$ 50 |
| 2 GB | 15 days | US$ 30 | n./a. | n./a. | n./a. |
It's recommended to check their pricelist here. You can always check updated list here.
Apple SIM Edit

Apple has teamed up with GigSky for iPads. They sell an Apple SIM configured in WiFi and cellular models in the US and UK and is available for individual purchase at iStore locations in Australia, Canada, France, Germany, Hong Kong, Italy, Japan, the Netherlands, Spain, Sweden, Switzerland, Turkey, UK and US.
It has the same coverage and same regional packages at slightly different rates and validities instead that you can check here in detail.
More info Edit
Website: http://www.gigsky.com
users have reported that hotspot use (= tethering) is blocked through Apple devices
Flexiroam Edit

Flexiroam by a Malaysian company is another new entrant from Asia. It uses the SIM sticker technology known from KnowRoaming. A ultra-thin microchip is attached to your regular SIM card. Thus you can still use your own number for incoming calls. Data roaming is offered in more than 100 countries.
Note that some users had problems attaching the microthin tape to their SIM and put them together in their headset. Some manufacturers also decline any warranty, if a damage is done by altered SIM cards. The users who have succeeded, report quite reliable results.
Availability Edit
Online you can order their stater pack for free together with a world plan pre-loaded for the same price as the top-ups below. Shipment is down within 3-7 days and costs $6- $23.70 depending on location. The SIM is manged through the Flexiroam X app available in Play or App Store. Through this app you can top-up and buy plans.
Data rates Edit
Flexiroam sells global packages valid in all 100+ countries and country- or region-specific plans. These global packs are offered:
| Data | Price | Validity |
| --- | --- | --- |
| 1 GB | $ 29.99 | 90 days |
| 2 GB | $ 59.99 | 100 days |
| 3 GB | $ 79.99 | 150 days |
| 5 GB | $ 129.99 | 180 days |
| 7 GB | $ 199.99 | 360 days |
There are also local data plans ranging from 1 to 30 days and 250 MB to 6 GB for: Europe, Americas, Jakota Triangle, Oceania, S. Korea, USA, Japan, Mongolia, Greater Europe, Greater China, most EU countries, China, Canada, Hong Kong, India, Israel, Indonesia, Kuweit, Kazachstan, Macau, Malaysia, Mexico, Philippines, Qatar, Singapore, Saudi Arabia, South Africa, Thailand, Turkey. For exact rates check here.
More info Edit
tellink Traveller SIM Edit

Tellink is a Belgium-based independent telecom provider offering roaming SIM cards for long now. They are based on the network of Orange Belgium (previously Mobistar) and use Orange's reliable roaming in 200 countries and more than 600 networks. Only very few countries are not covered. Calls are made through call-back, but you receive a Belgium number.
Availability Edit
Their "Easy SIM Card" can be ordered online for €25 to be delivered worldwide in 1-10 business days. It comes in all 3 formats with €15 airtime. Credit and SIM will never ever expire. Top-ups for €10, €25, €50 or €100 can be made on their website with international Master- or VISA-cards.
Data rates Edit
These rates per MB are offered (selection):
€ 0.04 per MB: in all EU/EEA countries
€ 0.29 per MB: China, Singapore, S. Korea, Switzerland, Turkey, USA
€ 0.59 per MB: Australia, Serbia, Hong Kong, Thailand, Indonesia, Ukraine
€ 0.79 per MB: Canada
€ 0.89 per MB: Brazil, India, UAE
€ 1.09 per MB: Russia, South Africa
€ 1.39 per MB: Mexico
Take care that in some exotic countries like Vietnam up to €14.99 per MB is charged.
EU data packages Edit
For the EU/EEA countries they offer these data packages valid for 30 days:
500 MB: € 8 - activation: EU500
1 GB: € 15 - activation: EU1024
2 GB: € 29 - activation: EU2048
3 GB: € 42 - activation: EU3072
4 GB: € 55 - activation: EU4096
5 GB: € 68 - activation: EU5120
For activation text code to 1960. Rates generally resemble those of TravelSIM, but are based on a different roaming platform which is considered to be very reliable too.
More info Edit
MTX Connect Edit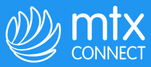 MTX Connect is based in Luxembourg and offers a data-only SIM card. It doesn't come with a phone number. Calls are possible through VoIP, but no SMS. It has coverage in about 80 countries: all of Europe, many CIS countries, much of Asia, a handful of other countries, North America see list. A few countries are covered in 4G/LTE which is still rare on international SIM cards, but not specified where.
Take care that in the US they connect to Sprint network only (you need LTE band 25) in China to China Telekom (you need LTE bands 3 and 41) and in Japan to AU network. As most of their bands are rather unusual and there is no fallback to 2G/3G on these networks and in Canada their coverage is limited to Quebec, they are so far more suitable for an extended European roaming zone.
Availability Edit
Their SIM card is distributed online only. It's sold for €5 with free worldwide delivery and containing €7 balance. For EU countries add applicable sales taxes. Activation needs to be done online by giving your personal information. Top-ups can be done online by credit card and SIM management through your online account. Paragraph 2 of the terms and conditions states that "All credit expires after 18 months inactivity (measured from the date of last use)", contradicting the FAQ, which states "MTX Connect SIM card balance will expire 365 days from the last successful top-up or the date of last service activation, whichever is later".
Data rates Edit
MTX Connect has a European zone for all European countries and "Everywhere" rate for the additional countries. Prices are quoted without taxes. If the customer selects an EU country of residence in the "Edit personal data" section, then VAT will be added at the rate of the selected country, even if the service is used outside the EU VAT area.
PAYG rate for all covered countries: € 0.015 per MB
Optimal daily: 350 MB in Europe, 200 MB everywhere for 24 hours: € 3.49 - overuse throttled to 64 kbps
Unlimited daily: "unlimited" for 24 hours: € 9.99 - with an unspecified FUP!
Big Data: 2 GB in Europe, 1 GB everywhere for 15 days: € 14.99
Monster Data: 4 GB in Europe, 2 GB everywhere for 15 days: € 24.99
5 GB everywhere for 30 days: € 59
Free chat Edit
Their SIM card includes free chat via Telegram, WhatsApp, WeChat, Viber and Line apps. It's automatically activated for 30 days with SIM card activation and extended for 90 days with every balance top-up. It doesn't require tariff plan activation and works with zero balance, but includes text messaging and emojis only, no other chat like video, audio or pics.
As this SIM doesn't come with any number associated, it may be hard to install some instant messengers. To verify WhatsApp for instance, you need another device with your home SIM inserted for the verification code.
More info Edit
AlwaysOnline Wireless (AOW) Edit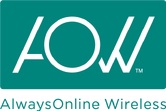 AOW is a prepaid, data-only wireless service operated by Vancouver-based Otono Networks. The AOW network is on 4G/LTE-only in over 90 countries worldwide.
AvailabilityEdit
Access to the internet is offered through the AOW Global Data SIM or for iPads with their Apple SIM. Data SIM cards in standard, micro, and nano format, are available online on the AOW website for US$ 14.95, with free international shipping or at select retail locations worldwide.
AOW is also available on iPad with Apple SIM compatible with all cellular models of iPad, either with an embedded or removable Apple SIM. Apple SIMs are available for purchase at most Apple Store locations. Apple SIM plans are purchased directly on your iPad through the settings app. Once a plan is purchased on an iPad, it begins automatically. Rates may vary between Data SIM and Apple SIM.
RechargesEdit
All top ups are self-serve, and credit card is the only payment option. For their Data SIM, top-ups are done online through your AOW account. Here, you can purchase and schedule your data plans according to your travel schedule.
Data SIM will expire after 12 months of inactivity. To keep a Data SIM active, you just need to have a plan scheduled.
Data ratesEdit
AOW offers plans by the hour, by the day, and by MB. Pricing depends on the country where you plan to travel to, with lower rates valid in the US:
| Volume | Period | Price (US$) | per MB | I | Data in the US only: |
| --- | --- | --- | --- | --- | --- |
| 20 MB | 1 hour | 0.99 - 1.99 | 5-10c | I | 100 MB for 1 hour: $0.99 |
| 200 MB | 1 day | 9.99 - 19.99 | 5-10c | I | 500 MB for 1 day: $2.99 |
| 500 MB | 15 days | 19.99 - 29.99 | 4-6c | I | 1 GB for 15 days: $7.99 |
| 1 GB | 15 days | 29.99 - 59.99 | 3-6c | I | 3 GB for 15 days: $22.99 |
| 3 GB | 30 days | 59.99 - 139.99 | 2-5c | I | 5 GB for 15 days: $34.99 |
All data is 4G/LTE-only and includes tethering to other devices. For a full list of plans and rates, click here. You must purchase a new plan for each country you visit; however, any data remaining on the initial plan will roll over onto the plan for the new country.
More infoEdit
To use AOW Data SIM on an iPhone, you need to install the AOW mobile app which will configure your data settings; for all other smartphones, APN is: isp.ao.com
VoIP apps are supported for calling and messaging
Website: alwaysonlinewireless.com
JT Global (ekit, GO-SIM, Telestial) Edit

Jersey-based JT Global is one of the longest-running supplier of international SIM cards. It uses various sale channels and brands for its pretty similar products called GO-SIM, Telestial and ekit all using a UK-based (+44) number. Speed is up to 3G.
JT Global brands Edit

GO-SIM, ekit and Telestial are privately owned sub-companies and all part of JT Group with offices in the UK, USA and Australia. They offer two very similar international SIM cards:
international voice and data SIM including 190 countries and 150 cruise ships: €21 or $19 with $10 worth of credit preloaded
international data-only SIM with data coverage in 100 countries (list) on 3G, but no voice or text: €31 or $29 with 200 MB and €95 or $89 with 1 GB.
GO-SIM/ekit charges at least $10 or €12 for shipping plus in some countries 8-20% VAT or sales tax. Note that the prices in US$ are generally lower than in EURO or GBP.
Recharges can be made online on your account or using their app by internatl. MasterCard, Visa or AmEx and for Telestial PayPal too. Prepaid credit expiry is 3 months after the last use or recharge on the voice & data SIM and 30 days on the data-only SIM. Tethering and hotspot use are allowed.
Data rates Edit

Their rates for data up tp 3G:
Zone 1: $0.25/MB: EU, USA, Australia, New Zealand, South Africa, Israel

GO-SIM and Telestial packages: 500 MB: $39, 1 GB: $69, 2 GB: $119

Zone 2: $0.59/MB: Canada, Mexico, Caribbean, South America, Russia, Ukraine, UAE, Saudi Arabia, Ghana, Kenya, Nigeria, East Asia, SE Asia and Fiji

GO-SIM and Telestial packages (incl. Zone 1): 250 MB: $29, 500 GB: $49, 1 GB: $89

Zone 3 (on voice & data SIM only): $0.89/MB: China, Taiwan, Egypt, Morocco, Senegal, Tanzania, Serbia, Slovenia, South Asia, West Asia and more
rest of the world (on voice & data SIM only): up to $29.99 per MB in some countries like Cuba or on cruise ships (see rate finder).
Ekit sells different packages for Zones 1 and 2 that are more expensive, as they are based on the their pay-as-you-go rate plus 30-200% discount depending on top-up.

More info Edit
Koko Mobile, DrimSIM and other Naka based offers Edit

Naka Ltd./AG is a MVNE based in Switzerland that offers a roaming platform that is used by various suppliers of international SIM cards in very different products. Two of their best priced options Koko Mobile and DrimSIM are featured in detail. Naka has data and data & voice SIMs that are orginally registered in Jersey (+447937....), but local numbers can be added for a fee. Roaming is in about 100 countries, some of them in 4G/LTE.
Many travellers face problems with their Toolkit and support. This makes their SIMs not so easy to handle for some users. You have certain different roaming profiles to choose from according to destination which are not so clearly displayed.
Koko Mobile Edit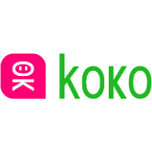 Koko Mobile is their latest release by another Swiss-based MNVE. It features the lowest priced data packages so far. For low light-use per-MB rates, better choose DrimSIM featured below.
Availability Edit
The starter with the triple format SIM card can be bought online on the website for CHF 19.90 plus delivery of CHF 2 to 5 to anywhere in the world including 1 GB in the EU zone. They offer a data-only and a standard SIM with data and voice on which calls can be made direct or in callback mode. For the first use, it needs to be activated on their website, where you can pick a "UK" or rather Jersey number too. You can also add a virtual (DID) number of some other European countries and the US for CHF 5 per month to have a local number for inbound calls.
Recharges can only be made on their website of min. CHF 5 by credit card or PayPal. There is no validity period of your top-up, but tricky inactivity rules. When using the SIM regularly it will not expire, but If you don't use the SIM card for a period of 120 days, an inactivity fee of CHF 1 will be debited from the balance of the SIM from the 120 +1 day on. When this balance is completely consumed, the SIM card expires.
By *141# you can check rates for the country where you are, by *130# you can check your balance.
Data rates Edit
Data prices on their pay-as-you-go rate are quite variable according to country. The range from CHF 0.05 per MB in Europe, US and most other countries to CHF 10 in Cuba (check exact prices here).
For certain regions they have released data or data & voice packages valid for 30 days which are a better deal:
data-only for their data SIM:

for EU/EEA countries, Switzerland and Turkey: 500 MB - CHF 5.90, 1 GB - CHF 9.95, 2.5 GB - CHF 23.90
for 54 countries of the World 1 zone: 500 MB - CHF 9.90, 1 GB - CHF 14.90, 2.5 GB - CHF 33.90
for 76 countries of their World 2 zone: 500 MB - CHF 19.90, 1 GB - CHF 36.90, 2.5 GB - CHF 88.90

data and voice for their standard SIM:

for EU countries: 500 MB - CHF 8, 1 GB - CHF 14.90, 2.5 GB - CHF 28.90
for 67 countries of the World 1 zone: 400 MB - CHF 10.90, 800 MB - CHF 19.90, 1.5 GB - CHF 36.90
for 91 countries of their World 2 zone: 400 MB - CHF 19.90, 800 MB - CHF 37.90, 1.5 GB - CHF 69.90
Drimsim (Дримсим) Edit

Drimsim is distributed from Moscow with coverage in 180 countries. It builds on the same platform as the Naka products (see above) that proved not so reliable. They started in 2016 and do all their operations through their app. Unfortunately, their support is in Russian mostly, only with some English. At least their app is translated, but not their website.
Recently, they lowered prices and offer the lowest per-MB rates in the international SIM card market now. Connections used to be up to 3G and can be buggy at times. In about 30 countries 4G/LTE roaming seems to be working now (for list see comments).
Availability Edit
Their SIM card is sold through their app available for Android and iOS. To register you need to send a copy of the first page of your passport through the app or by email.
The SIM in triple-size is for free without credit, but shipping is € 10. Top-ups can be made through their app by credit card without any minimal top-up. Inactivitly period is one year, after which a 0.50 € inactivity fee per month is deducted from your balance. If your balance then reaches zero your service is terminated. Check balance by *130#.
SIM cards are sometimes shipped from Siberia. So expect some delivery time to Europe, Asia or America.
Data rates Edit
Drimsim follows a solely per-MB rate without any packages offered. Their prices are quite low at € 0.01-20 per MB differing according to country. Some quotes:
1c per MB: most EU countries, Israel, Russia, South Africa, Turkey, Australia, New Zealand
1.2c per MB: Luxembourg, Ukraine
1.5c per MB: Malta, Switzerland, Thailand
2c per MB: USA, Cyprus
2.5c per MB: China
3c per MB: Brazil, Mexico, Japan, Vietnam
3.5c per MB : Canada
5c per MB: India, Cambodia, Argentina, Brazil, Colombia, Costa Rica, Guatemala, Panama
10c per MB: Indonesia, Malaysia, Laos
20c per MB: Belize, Fiji, Morocco, Myanmar
30c per MB: United Arab Emirates
€ 2 per MB: Cuba
€ 15 per MB: Nepal
€ 40 per MB: Mongolia
For more countries check their price list (in column 1). Support is given through the app, preferably in Russian and if you're lucky in English too.
Other Naka-based products Edit
Naka Ltd. offers more similar products with very various pricing:
More info Edit
MySims2Go Edit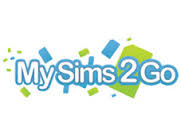 MySims2Go is a UK-based start-up selling internatl. SIM cards since 2010. For voice it roams in "97% of the world's 222 countries" (which is astonishing as the UN only counts 193 member states). They started with a call-back scheme instead of IDD. This has been changed to direct call in 2013 employing a UK-based number (+44). In 2015 they added data services to their SIMs in about 100 countries which is very overpriced and way higher than other offers.
Availability Edit
Their SIM is only sold online through their website:
SIM card + 5 € credit: 29.95 €
SIM card + 10 € credit: 34.95 €
SIM card + 80 € credit: 99.95 €
Depending of destination 5-10 € for shipping needs to be added. Payment is by credit card, bank transfer or PayPal. For top-ups of 10, 20, 50, 100 or 200 € go to their website using same payment systems. SIM card expires after 12 months of non-use. Check balance by *187#.
Data rates Edit
They have a total of 11 zones for data and only offer one pay-as-you-go rate, no packages:
€0.19/MB: USA, UK, Egypt
€0.29/MB: China, Russia, Canada
€0.39/MB: EU (ex. UK), Hong Kong, Israel, Japan, Korea, Turkey, Ukraine
€0.69/MB: Brazil, Gibraltar, Indonesia, Kuwait, Moldova, Sri Lanka
€0.99/MB: India, Kenya
€1.49-2.49/MB: Tunesia, Thailand, Dominican Rep.
€3.99-9.99/MB: Bolivia, Morocco, Colombia, Switzerland, Panama, Singapore, Pakistan, South Africa, Tanzania, Bermuda, Nicaragua
More info Edit
CwSim (ComfortWay)Edit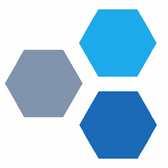 The Russian TapMobile One company has become the first to implement Remote SIM Provisioning specification in 2016 and advertises its own carrier agnostic SIM. The main advantage of this so-called CwSim comparing to traditional SIM cards is being associated not only with one network operator, but receiving and using profiles of many different operators depending on the location in 180+ countries.
This technology allows to select a data plan of a local mobile operator in one click via the ComfortWay mobile app by downloading of mobile profiles "by air". When you arrive in a country it loads a default profile that it uses to provision not necessarily with a local profile. Usually it seems to be a profile from a roaming platform that has a cheap roaming agreement with one of the local providers. You can activate the default profile by entering the SIM menu and pressing connect. In 2017 finally global sales were launched and customer support service and the distribution of SIM cards are organized in their offices in Prague and Hong Kong.
Users can check balance and prices in the app. Users don't lose unused MB, if they leave a country and come back within the timelines of the bundle validity which allows to use a 500 MB package in 14 days and 1 GB pack in 30 days.
Availability Edit
The CwSim card is officially available for purchase at the price of 990 RUB or €17. It's possible to buy it from the official site for €27-39 including delivery (which differs according to world region) and €5 credit pre-loaded. In Australia this product is dubbed Ezyroam with an own distribution. Better prices can be found in Europe on Amazon.de or Amazon.co.uk.
Data rates Edit
They offer a per-MB rate as well as data packages of 100 MB, 200 MB, 500 MB and 1 GB. All packages are country-specific. Prices differ for major countries and are between :
0.9c per MB, 1 € for 100 MB in 7 days, 1.80 € for 200 MB in 14 days, 4 € for 500 MB in 14 days and 6.90 € for 1 GB in 30 days and
3.2c per MB, 2.90 € for 100 MB in 7 days, 5.50 € for 200 MB in 14 days, 12.20 € for 500 MB in 14 days and 24 € for 1 GB in 30 days
Prices can be quite low, but differ heavily between countries with a few expensive exceptions like the UAE or Cuba. Check other tariffs here.
More infoEdit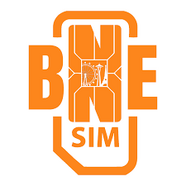 BNESIM by this new Hong Kong - based company started in 2017. It's the first international roaming SIM coming from Asia with a worldwide distribution. It works in 170 countries and in some of them 4G/LTE is advertised. They offer flat plans and packages valid in 64 countries called "Internet Home Countries" (IHC) without expiration (as long as you top up your credit every 6 months) and specific rates for the other countries. Their SIM is data-only and all calls have to be made by VoIP through their app offered in the usual app stores or on their website.
Availability Edit
The BNESIM can be ordered through their online store or Amazon.com for a 9.9 € delivery fee to reach every country in 5-7 working days. Activation is by code through the website and all SIM management and top-ups can be made online or through their app by major credit cards. They offer the following starter packs:
Starter with 100 MB data in 64 countries: € 9
Surf & Talk with 1 GB in 64 countries and 250 mins worldwide: € 39
Surf with 1 GB in 64 countries and 5 mins worldwide: € 19
Talk with 100 MB in 64 countries and 200 mins worldwide: € 29
WiFi Hotspot: 4G with 10 hours battery life, 1 GB data: € 79
You can add Direct Inward Dialing/dial-in (DID) numbers of about 20 countries. One free number of your choice is included, more are for a fee. The number can be used to send SMS, but you cannot receive SMS on the number.
All allowances don't expire as long as you top-up online every six months to keep it active.
Their plans are managed through their app available in Play and App stores. They offer both region-specific monthly "unlimited" plans (throttled to 128 kbps after you reach the associated limit) and pay as you go data packages for their Internet Home Countries (64 countries) where the data doesn't expire as long as you top-up within 6 months.
Below are the monthly "unlimited" plans for Asia and Europe:
| Region | 1 GB | 3 GB | 5 GB | 12 GB |
| --- | --- | --- | --- | --- |
| Europe | € 19 | € 35 | € 45 | € 50 |
| Asia | € 35 | € 45 | € 55 | € 65 |
Asia is only 14 countries: Cambodia, China, Hong Kong, India, Indonesia, Japan, Macao, Malaysia, Philippines, Singapore, South Korea, Sri Lanka, Taiwan, Thailand. Europe is 31 countries and made of the EU/EEA roaming zone (without Cyprus).
For the Internet Home Countries you can purchase pay as you go data in packages which don't expire (as long as you top up every 6 months) at the following rates:
100 MB for € 9
1 GB for € 19
3 GB for € 55
5 GB for € 90
10 GB for € 169
The Internet Home Countries include most of Europe, USA, Australia, New Zealand, Brazil, Cambodia, Chile, China, Columbia, Costa Rica, Hong Kong, India, Indonesia, Israel, Japan, South Korea, Malaysia, Mexico, Panama, Philippines, Saudi Arabia, Singapore, Sri Lanka, Taiwan, Thailand, Venezuela.
Both the monthly unlimited and pay as you go data packs come with 5 international minutes. You can add 50 minutes for € 10 extra and 500 minutes for € 20 extra.
Additionally you can buy data packages for single countries (again with no expiration) and typically get better rates than the packages above. Using France as an example:
100MB for 1€
250MB for 2€
500MB for 3€
1GB for 6€
3GB for 17€
5GB for 28€
10GB for 54€
See the BNE pricing page for a full list of countries and their individual data offerings.
More info Edit
AirSIM is another Hong Kong made SIM card for roaming. Its data SIM combines Soft SIM and Over-the-AIR (OTA) technologies to enjoy data service in more than 100 countries. The SIM is managed through an app available for iOS and Android. It is data only, but voice calls can be made through VoIP.
Availability Edit
The SIM card is available on the streets of Hong Kong e.g in 7-Eleven stores and through various Asian online SIM vendors. It's sold at HK$ 100, 200 or 300 with the same credit preloaded plus delivery. On its own website they only deliver to Singapore. But it's beginning to be sold on eBay, in Canada, or from Singapore with a worldwide delivery.
When you enter a new country, it takes about 3 minutes for the SIM to gather configuration data and apply the data plan. Top-ups can be made online by credit card and inactivity period is one year, before the SIM will be turned off and balance lost.
All prices and plans are country-specific. Some examples:
China: 4G/LTE on China Mobile - 1 day: HK$ 30, 2 days: HK$60, 3 days: HK$ 88, 5 days: HK$128, 7 days: HK$ 178, 15 days with 2 GB: HK$ 168, with 5 GB: HK$ 398 and more. When more than 500 MB/day is used, speed will be throttled to 128 kbps.
Japan: 4G/LTE on Softbank - 24 hours: HK$ 30, 3 days: HK$ 68, 5 days: HK$ 98, 7 days: HK$ 128, 9 days: HK$ 156. When more than 500 MB/day is used, speed will be throttled to 256 kbps.
India: 4G/LTE on Airtel: HK$ 118 for 8 days and 4 GB when it will be throttled to 128 kbps.
Asia: Taiwan on TaiwanStar, S.Korea on SK Telecom, Thailand on DTAC, Singapore on StarHub, Macau on CTM, Hong Kong on China Mobile HK, Malaysia on Digi, Indonesia on Indosat Ooredoo, Vietnam on Viettel, Philippines on Globe, Myanmar on MPT and Cambodia on Metfone.
Middle East: Kuwait, Qatar, UAE, Saudi-Arabia, Israel and Oman
Most data bundles are in 3G and 4G/LTE and have a FUP of 500 MB per day when they are throttled to slower speeds. To all their data packages voice packs can be added too that are VoIP calls through their AirTalk Roam app. Purchase of all packages is online with a start date to be set or through their app for immediate use. A maximum of 2 packs can be used simultanously.
More info Edit

ChatSim, formerly known as WhatSIM, is the first international roaming SIM card aimed at social messenger users only. This Estonian-based SIM by the Italian MVNO Zeromobile roams in 250 networks of around 165 countries, partly in 4G/LTE too. It supports major messengers like Telegram, WhatsApp, BBM, Facebook Messenger, WeChat, Line, QQi and Kakao, Kik and Hike.
Availability Edit
The SIM card needs to be ordered online on their website. They charge 15 € for the SIM and 10-15 € for shipping. All three SIM sizes are available. When you get the SIM, it needs to be activated online. From 2018 they offer two different product lines:
their old ChatSim Unlimited that includes only messaging in all countries
their new ChatSim Internet + Chat that includes all pics, videos, audios, VoIP through the apps
Recharge Edit
Reloads are by credit card on their website. It will not expire, as long as you use it once within 12 months and top-up 30 € every year. You need to switch off data traffic on all mobile apps on your device as long as you don't add extra credit, because your SIM will blocked, if anything else but text messenging is detected and you don't have credits or a data allowance.
ChatSim Unlimited Edit
For a 15 € charge included in the starter price, you can chat for one month in all covered countries. The rate for one year is 30 €. But this refers only to text and emoticons, not to other types of messages like pictures or videos.
For multimedia contents like photos, video or audio, a price scheme based on credits and zones is in place. To send multimedia messenges or make VoIP calls, you need to have a base package and add an multimedia recharge at a very high price. The zoning starts at 50 credits (= 0.375 €) per MB in the EU which is even above the EU data cap and goes up to 750 credits (= 5.625 €) per MB in exotic countries. All multimedia content and surfing other than text messenging is charged accordingly. VoIP or other calls through the messengers are possible, but billed likewise. Voice calls and SMS are not supported.
ChatSim Internet + Chat Edit
Their new product line introduced in February 2018 is called ChatSim Internet + Chat. In contrast to the former it includes all multimedia content accessed through the allowed apps. For 15 € per month all messaging plus pics, videos, audios, VoIP etc. are included, but only in about half of the countries covered in Zones 1-3. For all additional data and more countries you can add regular monthly internet packages depending on zones in which the roaming countries (check zoning and packages on their website) are categorized.
Truphone Edit

Truphone is an UK-based provider offering international SIM cards. They haven't been listed as according to their new rules you must be either an UK resident or have a US postal address to buy one of their SIMs. If you live anywhere else, you're not eligible. For the UK version you must also have an UK debit or credit card with an UK registered address as they'll send your SIM to this address.
These exclusions don't seem to be true for their new Apple SIM.
Apple SIM Edit
For some Apple tablets like iPad mini 3, iPad mini 4, iPad Air 2 and iPad Pro (on iOS 11 or later) they offer an international data SIM valid in the EU/EEA countries, Australia, Hong Kong, India and the US. All packages are valid for 30 days and include a data quota:
500 MB: €6, £6, AU$ 10, HK$ 40
1 GB: €10, £12, AU$ 19, HK$ 70
3 GB: €25, £29, AU$ 35, HK$ 200
The Apple SIM cards are only sold electronically to the EU/EEA and the mentioned roaming countries. You may change your Apple ID to it coming from other places.